The Devil in the White City
Murder, Magic, And Madness At the Fair That Changed America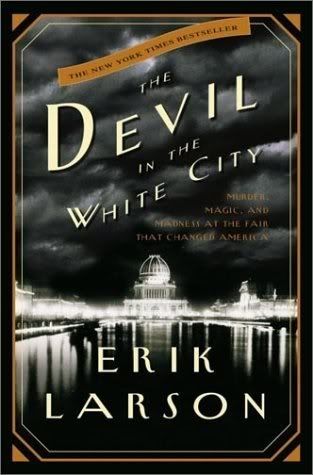 Vintage (Feb 10, 2004)
447 pages | 201 x 132 mm | English
LOC Class.
HV6248.M8 .L37 2004
Genres
General Fiction
Historical
Mystery
Subjects
Chicago (Ill.)
Serial Murderers
Serial Murderers/ Illinois/ Chicago/ Biography
Serial Murders
World's Columbian Exposition/ 1893
---
Plot
Bringing Chicago circa 1893 to vivid life, Erik Larson's spellbinding bestseller intertwines the true tale of two men--the brilliant architect behind the legendary 1893 World's Fair, striving to secure America's place in the world; and the cunning serial killer who used the fair to lure his victims to their death. Combining meticulous research with nail-biting storytelling, Erik Larson has crafted a narrative with all the wonder of newly discovered history and the thrills of the best fiction.
---
---