Living Dead In Dallas
Southern Vampire Mysteries, Book 2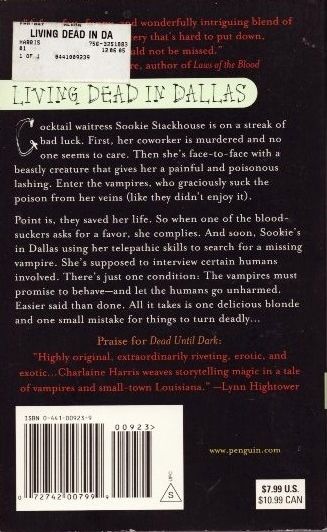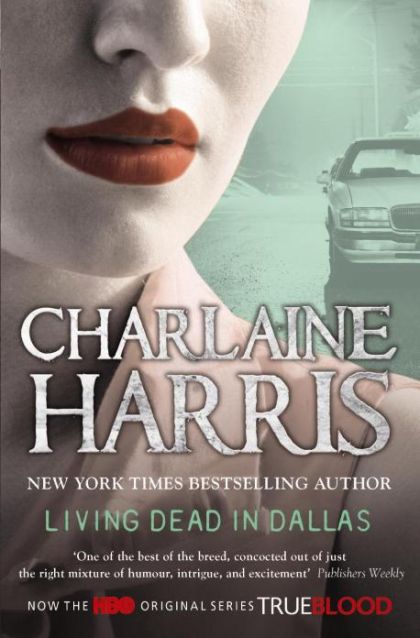 ---
Ace (Mar 26, 2002)
262 pages | 172 x 106 mm | English
LOC Class.
CPBBoxno.1969 .vol. 26
Genres
Mystery Fiction
Occult Fiction
Subjects
Dallas (Tex.)
Fantasy Fiction
Telepathy
Vampires
Vampires - Texas - Dallas
---
Plot
Living Dead in Dallas is the sequel to Dead Until Dark in the new Southern Vampire series from acclaimed mystery author Charlaine Harris. When a vampire asks Sookie Stackhouse to use her telepathic skills to find another missing vampire, she agrees under one condition: the bloodsuckers must promise to let the humans go unharmed. Easier said than done.
---
---