Along Came A Spider
Alex Cross Series, Book 1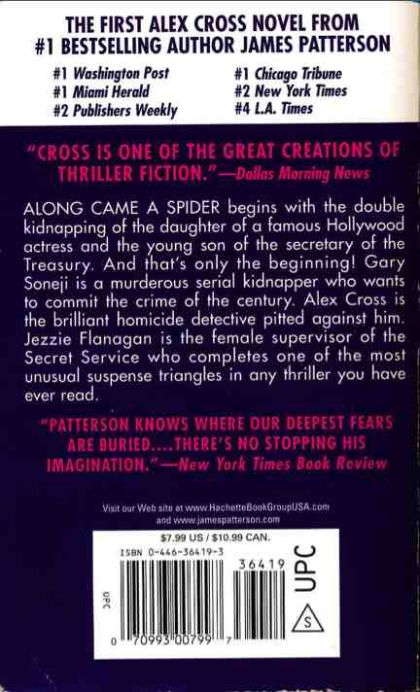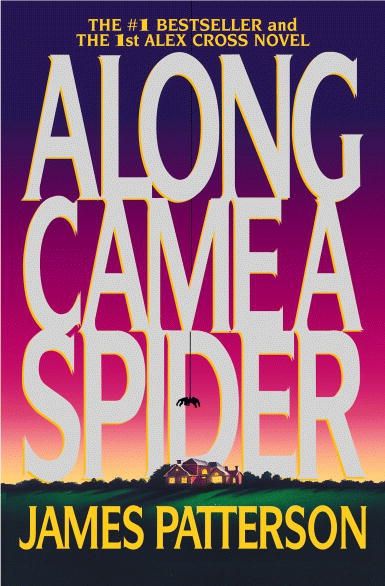 Warner (Dec 01, 1993)
528 pages | 160 x 102 mm | English
LOC Class.
PS3566.A822 .A79 2003
Subjects
Detective And Mystery Stories
Fiction
Private Schools
Secret Service
Washington (D.C.)
---
Plot
ALONG CAME A SPIDER begins with the double kidnapping of the daughter of a famous Hollywood actress and the young son of the secretary of the treasury. And that's only the beginning! Gary Soneji is a murderous serial kidnapper who wants to commit the crime of the century. Alex Cross is the brilliant homicide detective pitted against him. Jezzie Flanagan is the female supervisor of the Secret Service who completes one of the most unusual suspense triangles in any thriller you have ever read.
---
---