Summer Knight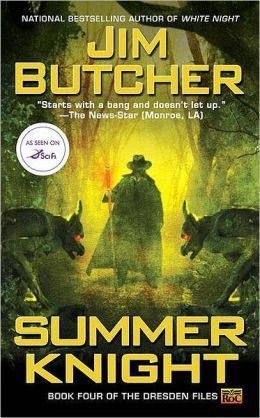 ROC (Sep 03, 2002)
384 pages | 7 x 6 mm | English
LOC Class.
CPBBoxno.2028 .vol. 14
Subjects
Chicago (Ill.)
Dresden, Harry (Fictitious Character)
Fantasy Fiction, American
Magic
Wizards
---
Plot
Now that his girlfriend has left him, professional wizard Harry Dresden can't pay his rent and alienates his friends. He's soon approached by the Winter Queen of Faerie with an offer he can't refuse--all he has to do is find out who murdered the Summer Queen's right-hand man, the Summer Knight, and clear the Winter Queen's name. Soon, Harry finds out that the fate of the entire world rests on his solving this case.
---
---