The Lost Man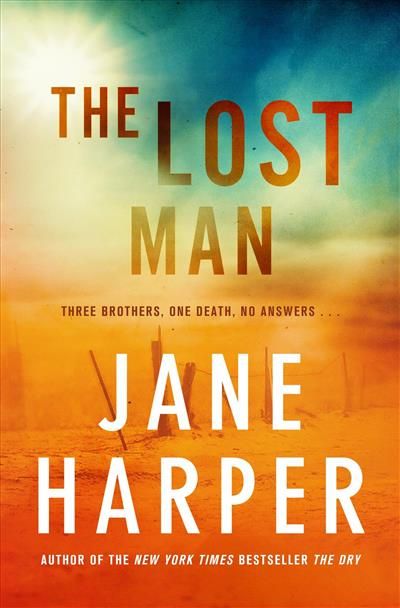 Flatiron Book (Feb 05, 2019)
320 pages | 155 x 234 mm | English
LOC Class.
PR9619.4.H3645 .L67 2019
Subjects
Australia
Australia - Fiction
Brothers
Brothers - Death
Brothers - Death - Fiction
Brothers - Fiction
Brothers And Sisters
Brothers And Sisters - Fiction
Country Life
Country Life - Fiction
Country Life - Fiction. - Australia
Detective / International Crime &amp
Families
Families - Fiction
Family Secrets
Family Secrets - Fiction
FICTION / Mystery &amp
FICTION / Small Town &amp
FICTION / Thrillers / Crime
Grief
Grief - Fiction
Loneliness
Loneliness - Fiction
Missing Persons
Missing Persons - Fiction
MYSTERY
Mystery
Queensland
Queensland - Fiction
Ranch Life
Ranch Life - Fiction
Ranch Life - Fiction. - Australia
Rural
---
Plot
Two brothers meet at the remote fence line separating their cattle ranches in the lonely outback. In an isolated belt of Western Australia, they are each other's nearest neighbor, their homes four hours' drive apart.

The third brother lies dead at their feet.

Something caused Cam, the middle child who had been in charge of the family homestead, to die alone in the middle of nowhere.

So the eldest brother returns with his younger sibling to the family property and those left behind. But the fragile balance of the ranch is threatened. Amidst the grief, suspicion starts to take hold, and the eldest brother begins to wonder if more than one among them is at risk of crumbling as the weight of isolation bears down on them all.

Dark, suspenseful, and deeply atmospheric, The Lost Man is the highly anticipated next book from the bestselling and award-winning Jane Harper, author of The Dry and Force of Nature.
---
---