Adventure Time Comics #24C
Banditos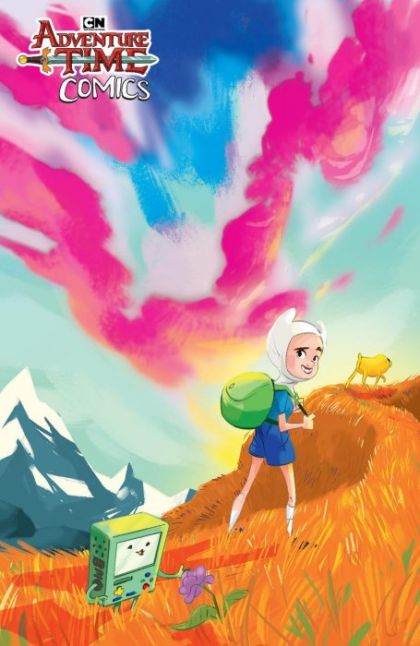 Rel: Jun 13, 2018 - Pub: Jun 2018
kaboom!
Adventure, Children, Fantasy
Modern Age | Color | USA | English
Incentive LesLey Vamos Virgin Variant Cover
When bandits invade the Candy Kingdom and make off with a month's supply of ice cream, it's up to Finn and Jake to become the roughest, toughest cowboys in Ooo and rescue the stolen supplies. Written and illustrated by Grass Kings' Tyler Jenkins!
---
Writer
Tyler Jenkins
Artist
Boya Sun
Letterer
Warren Montgomery
Cover Artist
Lesley Vamos
Editor
Whitney Leopard, Katalina Holland

,

Michael Moccio
---
Finn the Human
Jake the Dog
Princess Bubblegum (Bonnibel Bubblegum)
BMO
Ice King (Simon Petrikov)
Gunter [kaboom]
---
---