Grimm Fairy Tales
Grimm Fairy Tales, Vol. 1 #125F
Oh, The Places...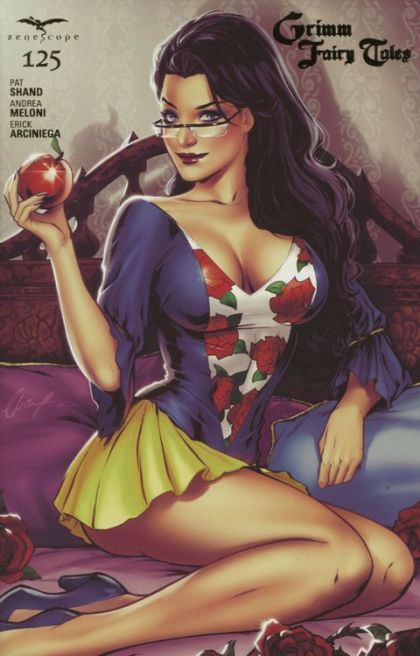 Rel: Aug 10, 2016 - Pub: Aug 2016
Fantasy, Mature
Modern Age | Color | USA | English
Diamond Exclusive - LTD 1000
SERIES FINALE! HUGE, TRIPLE-SIZED ISSUE!

OH, THE PLACES... The grand finale of Zenescope's longest running title is here in this over-sized event issue! Sela, the students of Arcane Acre, and the Realm Knights, enter the final battle against Bloody Bones! Wonderland, Neverland, Oz, Myst, and Earth must stand together against the greatest threat to ever threaten the realms of power.
---
Writer
Patrick Shand, Pat Shand
Artist
Chris Johnson, Mario del Pennino

,

Luca Claretti, Andrea Meloni, Roberta Ingranata, Salvatore Cuffari

Colorist
Slamet Mujiono, Erick Arciniega

,

Valentina Cuomo, Eleonora Bruni

Letterer
Ghost Glyph Studios
Layouts
Christopher Cote, Joi Dariel
Cover Artist
Elias Chatzoudis
Cover Colorist
Jorge Cortes
Editor
Pat Shand
---
---