JLX #1
A League of Their Own!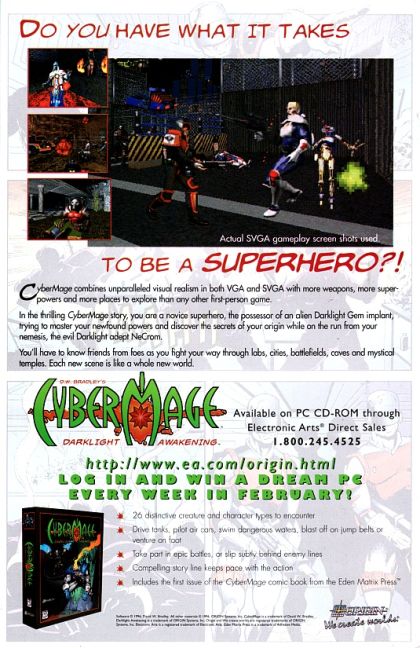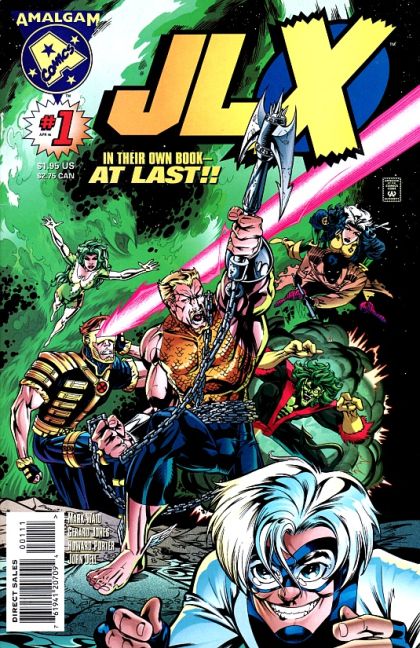 Rel: Feb 29, 1996 - Pub: Apr 1996
Amalgam
Action, Adventure, Super-Heroes
Modern Age | Color | USA | English
"A League of their Own!" Story by Gerard Jones and Mark Waid. Art by Howard Porter and John Dell. In order to save two universes, the young hero known as Access was forced to use the power of Amalgam (see Marvel versus DC (1996) #3). In this issue, members of the X-Men and JLA are merged to create Mariner (Aquaman/Sub-Mariner), Mercury (Quicksilver/Impulse), Night Creeper (Nightcrawler/Creeper), and others must stand against Will Magnus (William Stryker/Professor Magnus) and hist deadly robotic Sentinels. Cover price $1.95.
---
Writer
Gerard Jones, Mark Waid
Penciller
Howard Porter
Inker
John Dell III
Colorist
Gloria Vasquez
Letterer
Chris Eliopoulos
Separator
Heroic Age Studios
Cover Penciller
Howard Porter
Cover Inker
John Dell III
Editor
Ruben Diaz, Brian Augustyn

,

Ali Morales

Editor in Chief
Jenette Kahn
---
Jocasta
Runaway
Dark Claw (Logan Wayne)
Angelhawk (Warren Hall)
Super Soldier (Clark Kent)
Firebird (Beatriz Grey)
Mercury (Pietro 'Pete' Allen)
Nightcreeper (Kurt Ryder)
Mariner (Arthur McKenzie)
Wraith (Todd LeBeau)
Canary
Mr. X (Marco Xavier)
Goliath (Oliver Queen)
Apollo (Ray Summers)
Hawkeye (Clint Barton)
Captain Marvel (Mar-Vell)
Will Magnus
Iceberg (Clifton I. Nash)
---
---