Paradiso #4B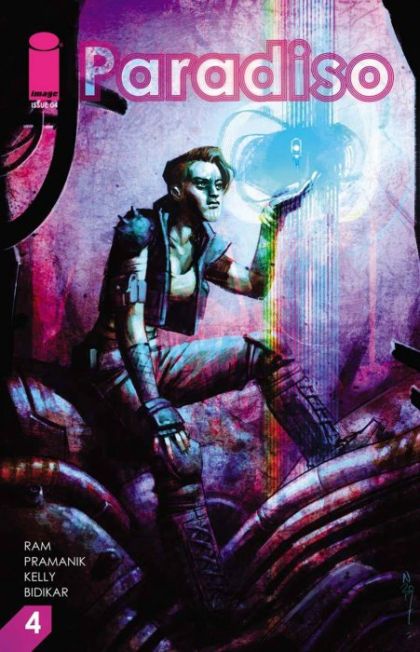 Rel: Mar 14, 2018 - Pub:
Science Fiction
Modern Age | Color | USA | English
Variant Nic Klein Cover
END OF STORY ARC! The first arc draws to its explosive finish. Armed with his renewed memories and the knowledge they bring, Jack returns to Arbuck, unleashing the true potential of the Pneumas. Sacrifices will be made and guardians reborn. Brave choices and duplicitous ones will bring our heroes together as frail alliances are forged in the face of peril to venture deeper into the enigma that is Paradiso.
---
---
---