Raven: Daughter of Darkness #11
To Save Man-Kind?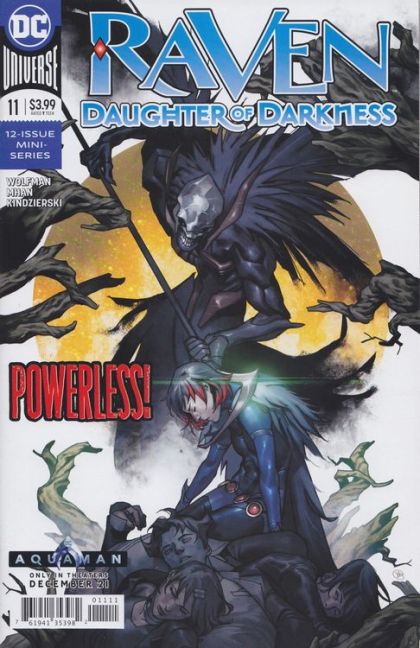 Rel: Jan 02, 2019 - Pub: Mar 2019
Super-Heroes
Modern Age | Color | USA | English
Raven has joined Baron Winters' new Night Force to battle the ancient, mystical assassins known as the Shadow Riders. But she discovers the Riders were created to protect mankind from Arcanes: super-naturally powered individuals who were not always heroes! Can it be true that Raven and the Night Force have been the "bad guys" all along?
---
| | |
| --- | --- |
| Writer | Marv Wolfman |
| Artist | Pop Mhan |
| Colorist | Lovern Kindzierski |
| Letterer | Saida Temofonte |
| Cover Artist | Yasmine Putri |
| Editor | Marie Javins, Michael McCalister |
---
Black Alice (Lori Zechlin)
Traci 13 (Traci Thirteen)
Zatara (Zachary Zatara)
Baron Winters
Klarion the Witch-Boy (Klarion Bleak)
Raven (Rachel)
Merlin The Leopard
Skye (Skye Harper)
Teekl
---
---