Scooby-Doo! Team-Up #37
Nasty Tricks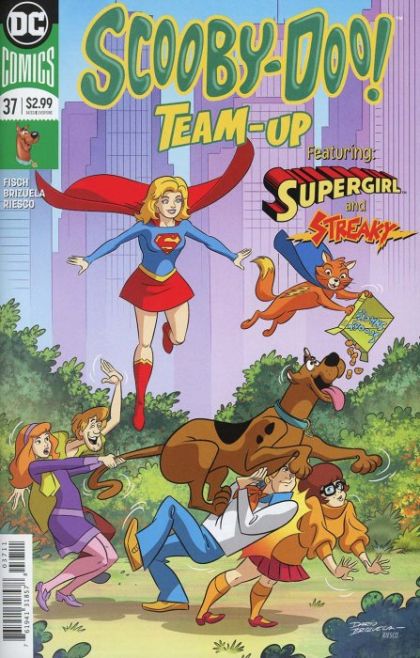 Rel: Apr 25, 2018 - Pub:
Comedy, Super-Heroes
Modern Age | Color | USA | English
Supergirl may be as invulnerable as her cousin, but even bulletproof skin can't help her when she's haunted by the ghosts of Krypton! Is it a hoax? A message from the Phantom Zone? It's up to Scooby and the gang to find out...assuming that Scooby and Streaky the Super-Cat can set aside their cat-and-dog rivalry!
---
| | |
| --- | --- |
| Writer | Sholly Fisch |
| Artist | Dario Brizuela |
| Colorist | Franco Riesco |
| Letterer | Saida Temofonte |
| Cover Artist | Dario Brizuela |
| Cover Colorist | Franco Riesco |
| Editor | Kristy Quinn |
---
Scooby-Doo
Shaggy Rogers
Daphne Blake
Fred Jones
Velma Dinkley
Supergirl (Kara Zor-El / Linda Danvers)
Streaky
---
---