Scooby Doo... Where Are You!, Vol. 3 #66
All The Presidents' Ghosts / Velma's Monsters of the World - Acheri / You Want Frights With That?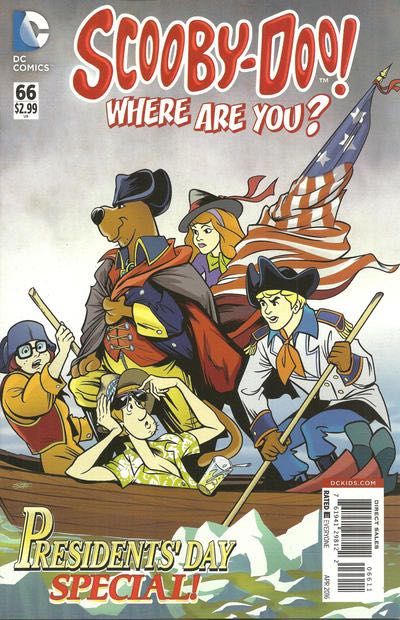 Rel: Feb 10, 2016 - Pub: Apr 2016
Adventure, Comedy, Mystery
Modern Age | Color | USA | English
Shaggy, Scooby and the gang will need strong Constitutions when they encounter a trio of Presidential g-g-g-ghosts at the White House! We cannot tell a lie...it would be a Capitol offense to miss this special President's Day tale!
---
Writer
John Rozum, Ivan Cohen

,

Chuck Dixon

Penciller
Joe Staton, Walter Carzon

,

Roberto Barrios Angelelli

Inker
Horacio Ottolini
Colorist
Heroic Age Studios, Silvana Brys
Letterer
Randy Gentile, Mike Sellers

,

Saida Temofonte

Editor
Michael Siglain, Jeanine Schaefer

,

David Piña
---
Scooby-Doo
Shaggy Rogers
Daphne Blake
Fred Jones
Velma Dinkley
---
---