Scooby-Doo... Where Are You!, Vol. 3 #68
Not Quite Yeti / Ghosts In The Mystery Machine / Snacks On A Plane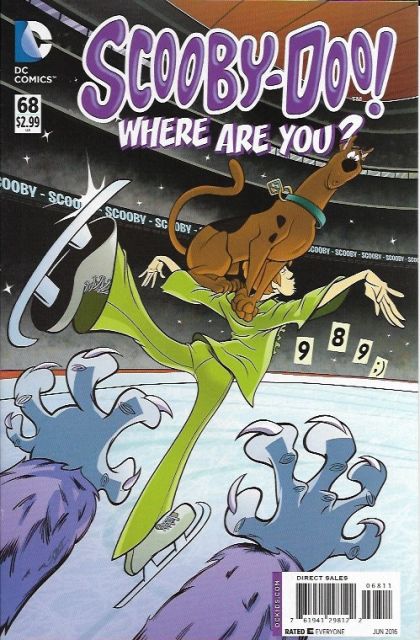 Rel: Apr 13, 2016 - Pub:
Adventure, Comedy, Mystery
Modern Age | Color | USA | English
A figure skating competition is unexpectedly put on ice when it's interrupted-by the Abominable Snowman! Who's behind it? The washed-up former champion? The front-runner's rival? To solve the mystery, Scooby and Shaggy will have to take to the ice themselves. Let's just hope they remember their skates...
---
Writer
Keith Champagne, Robbie Busch

,

Sholly Fisch

Artist
Karen Matchette
Penciller
Walter Carzon
Inker
Horacio Ottolini
Colorist
Heroic Age Studios, Silvana Brys
Letterer
Mike Sellers, Saida Temofonte

,

Brian Durniak

Editor
Jeanine Schaefer, Brittany Holzherr
---
Scooby-Doo
Shaggy Rogers
Daphne Blake
Fred Jones
Velma Dinkley
---
---