Sinners (Blue Fox Comics) #TP
Volume One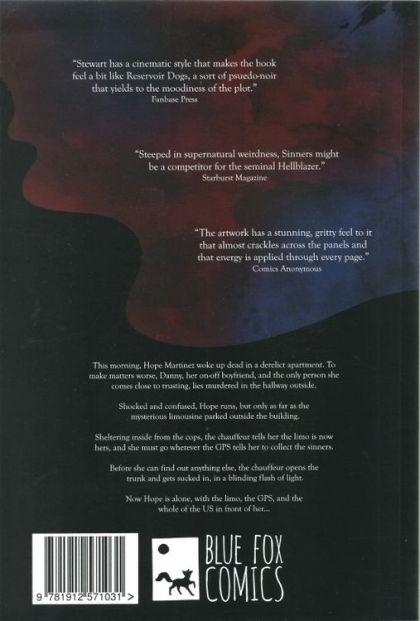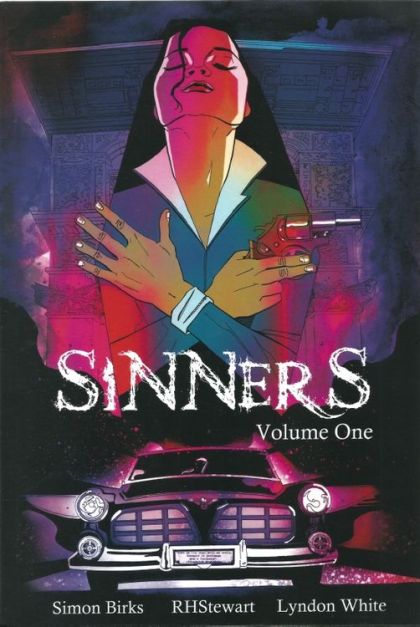 Noir
Color | English
Kickstarter
Trade Paperback | 120 pages | $25.00
This morning, Hope Martinez woke up dead in a derelict apartment. To make matters worse, Danny, her on-off boyfriend, and the only person she comes close to trusting, lies murdered in the hallway outside. Shocked and confused, Hope runs, but only as far as the mysterious limousine parked outside the building.
Sheltering inside from the cops, the chauffeur tells her the limo is now hers, and she must now go wherever the GPS tells her to collect the sinners.
Before she can find out anything else, the chauffeur opens the trunk and gets sucked in, in a blinding flash of light.
Now Hope is alone, with the limo, the GPS, and the whole of the US in front of her...
---
---
---