Superman
Superman: New Krypton #2HC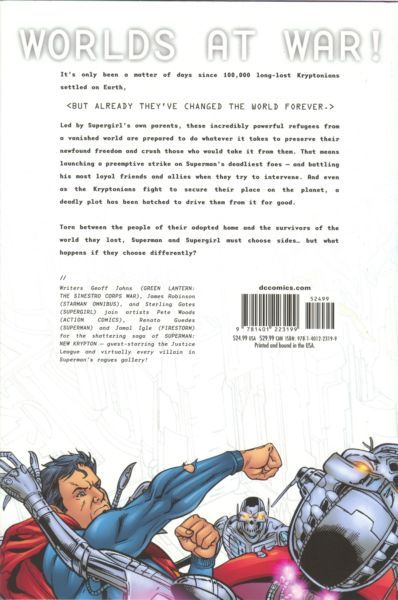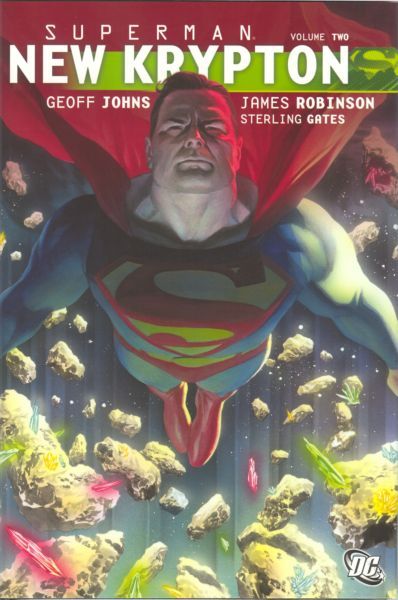 ---
Nov 2009
Modern Age | Color | USA | English
Hardcover | 148 pages | $24.99
Best-selling writers Geoff Johns (INFINITE CRISIS, GREEN LANTERN) and James Robinson (STARMAN, JSA: THE GOLDEN AGE) continue the massive storyline that changes Superman's life forever!
After a long-lost section of Krypton is miraculously resurrected on Earth, The Man of Steel greets thousands of Kryptonians who are suddenly able to walk among humans. But a jarring culture clash destroys relations between the two species and violence erupts! Soon, the government's own anti-Kryptonian team sets out to dispatch the erupting conflict and the entire Superman family is affected! Don't miss this second volume of a 9-part mega-event that alters The Man of Tomorrow down to his core.

Collecting SUPERMAN #682, 683; ACTION COMICS #872, 873 and SUPERGIRL #35, 36.
---
Writer
Geoff Johns, Sterling Gates

,

James Robinson

Artist
Pete Woods
Penciller
Renato Guedes, Pete Woods

,

Jorge Correa Jr., Jamal Igle

Inker
Keith Champagne, Pete Woods

,

Joe Corroney, Jorge Correa Jr., Jose Wilson Magalhaes

Colorist
Brad Anderson, David Curiel

,

Nei Ruffino, Tom Chu

Letterer
Rob Leigh, John J. Hill

,

Jared K. Fletcher, Steve Wands

Cover Artist
Chris Sprouse, Karl Story

,

Gary Frank, Brad Anderson, Alex Ross, Guy Major, Laura Martin, Joshua Middleton, José Ladrönn, Stephanie Roux, Rodulfo Migliari
---
Supergirl (Kara / Linda Zor-El / Danvers)
Superman (Kal-El / Clark Kent)
---
---