Superman
Superman, Vol. 5 #1A
The Unity Saga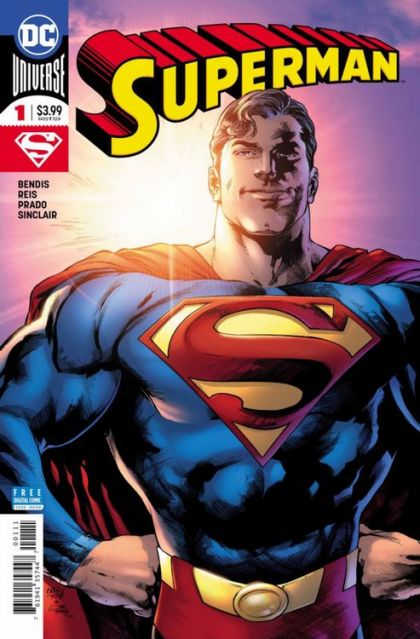 Rel: Jul 11, 2018 - Pub: Sep 2018
Super-Heroes
Modern Age | Color | USA | English
Regular Ivan Reis & Joe Prado Cover
A bold new chapter for the greatest superhero of all time begins here as the superstar team of writer Brian Michael Bendis and artist Ivan Reis begin their run on the all-new SUPERMAN! The fallout from the Man of Steel miniseries has Clark Kent looking at the world through new eyes... with new ideas about what Superman could and should do for the city of Metropolis and the planet Earth. His first job? Getting the planet back out of the Phantom Zone!
---
Writer
Brian Michael Bendis
Penciller
Ivan Reis
Inker
Joe Prado
Colorist
Alex Sinclair
Letterer
Josh Reed
Cover Penciller
Ivan Reis
Cover Inker
Joe Prado
Cover Colorist
Alex Sinclair
Editor
Brian Cunningham, Mike Cotton

,

Jessica Chen

Editor in Chief
Bob Harras
---
Jor-El
Lois Lane
Steve Lombard
Green Lantern (Hal Jordan)
Flash (Barry Allen)
Jimmy Olsen
Wonder Woman (Diana Prince)
Martian Manhunter (J'onn J'onzz)
Superman (Kal-El / Clark Kent)
Dominators
Superboy (Jonathan Samuel Kent)
Trish Q.
Red Cloud (Robinson Goode)
---
---