Spider-Man
The Amazing Spider-Man, Vol. 2 #692E
Point Of Origin / Spider-Man For A Night / Just Right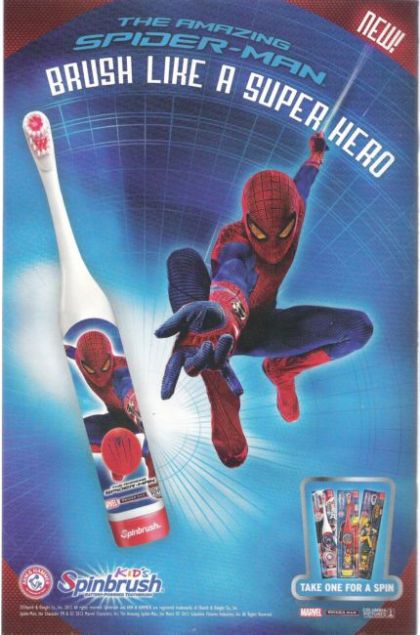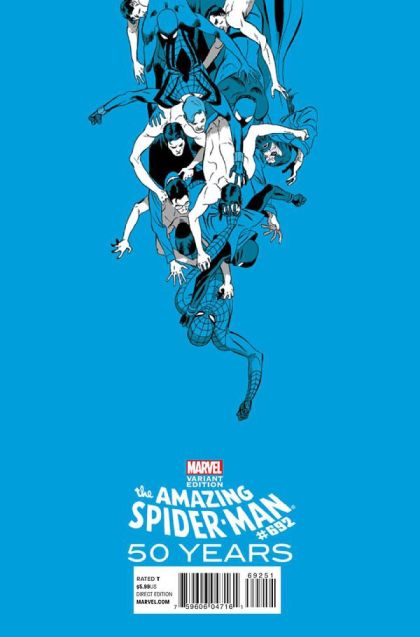 Rel: Aug 22, 2012 - Pub: Oct 2012
Action, Adventure, Super-Heroes
Modern Age | Color | USA | English
Marcos Martin 1990s Variant Cover
- Special 50TH Anniversary Issue! - Join us for a once in a lifetime event: the one, true 50th Anniversary Issue of the Amazing Spider-Man. - A special over-sized issue harkening back to the legend the legend that started it all! Get ready for an all-new tale about a different kind of power and responsibility... - Plus original stories by Dean Haspiel, Joshua Hale Fialkov & Nuno Plati!
---
Writer
Joshua Hale Fialkov, Dean Haspiel

,

Dan Slott

Artist
Dean Haspiel, Nuno Plati
Penciller
Humberto Ramos
Inker
Victor Olazaba
Colorist
Giulia Brusco, Edgar Delgado
Letterer
Chris Eliopoulos, Clayton Cowles
Cover Artist
Marcos Martin
Cover Colorist
Edgar Delgado
Editor
Stephen Wacker, Ellie Pyle
Editor in Chief
Axel Alonso
---
Giganto
Jackal (Miles Warren)
Spider-Man (Peter Parker)
Mary Jane Watson-Parker
May Parker
Tiberius Stone
Invisible Woman (Susan Storm-Richards)
J. Jonah Jameson Sr.
Giant-Man (Henry 'Hank' Pym)
Human Torch (Jonathan 'Johnny' Storm)
Beast (Henry 'Hank' McCoy)
Mr. Fantastic (Reed Richards)
Iron Man (Anthony 'Tony' Stark)
Max Modell
Thing (Benjamin J. Grimm)
Hector Baez
Alpha (Andy Maguire)
Chrissy Chen
Mark Hunsacker
Paula Lake
Alice Maguire
Ray Maguire
---
---