The Wicked + The Divine: 1923 #1A
And Then There Was One... / The Second Act in American Lives / Dionysus' Blew-Apart Period / The Dead Man and the Sea / Boots Stomping on a Godly Face, Briefly / ...To the Lighthouse! / ...And Once Again, We Return to This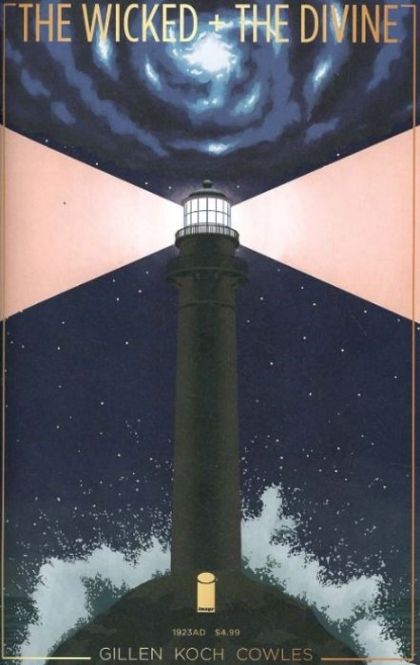 Rel: Feb 07, 2018 - Pub:
Fantasy
Modern Age | Color | USA | English
Regular Jamie McKelvie & Matt Wilson Cover
Basically, a bunch of 1920s gods based on major modernist figures stuck in the middle of an Agatha Christie murder mystery, done in a comics-prose hybrid that's clearly trying to start a fight with JONATHAN HICKMAN. (Yeah, you heard, Jon. Come at us, bro.) It's high art versus lo art, with the most beautiful AUD KOCH artwork the world has ever seen. We're so excited, we may have to have a lie down.
---
| | |
| --- | --- |
| Writer | Kieron Gillen |
| Artist | Aud Koch |
| Letterer | Clayton Cowles |
| Cover Artist | Jamie McKelvie, Matt Wilson |
---
---