Beast Legends
Beast Legends: Season 1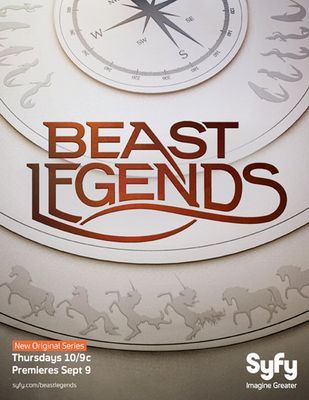 2010
Adventure, Special Interest, Documentary, Fantasy, Action, Reality
USA | English | Color
Ever wonder what the Kraken, a griffin or a fire dragon would have looked like -- if they were real, that is? So have some of the world's foremost experts in a variety of fields, and they are using this series to find out. The quartet of Beast Seekers gathers historical eyewitness accounts of the mythological beast in question and then constructs as accurate a picture as possible. Next, they head to the Beast Lab to build a replica of the creature, before bringing it to life with 3-D CGI technology.
---
---
1
Kraken
60 min | Sep 08, 2010
The team attempts to find the weaponry to handle the infamous sea creature, the Kraken.
2
Fire Dragon
60 min | Sep 15, 2010
The team searches for proof of the ancient legend of a terrifying fire-breathing dragon called Smok.
3
Megajaws
60 min | Sep 22, 2010
4
Griffin
60 min | Sep 29, 2010
5
Wildman of Vietnam
60 min | Oct 06, 2010
6
Bird Monster
60 min | Oct 13, 2010
---
Editions
| Barcode | Format | Region | Released | Edition |
| --- | --- | --- | --- | --- |
| 883929642762 | | 1 | Aug 07, 2018 | |
---
---