---
Fox (2005)
Comedy, Drama, Romance, Crime, Mystery
USA | English | Color | 12h
F.B.I. Agent Seeley Booth is teamed up with forensic anthropologist Dr. Temperance "Bones" Brennan to solve some of the most baffling and bizarre crimes ever. Booth depends on clues from the living, witnesses and suspects, while Brennan gathers evidence from the dead, relying on her uncanny ability to read clues left behind in the bones of the victims.
---
---
Director
Ian Toynton
Writer
Hart Hanson
Producer
David Jeffery
Photography
Bill Lynch
Musician
Sean Callery
---
1
The Hope in the Horror
45 min | Jan 03, 2017

Brennan has been kidnapped by her former assistant, Zack Addy, as Booth and the rest of the lab desperately search for her.
Director: Emily Deschanel
Writer: Michael Peterson
Guest stars: Eric Milligan
2
The Brain in the Bot
45 min | Jan 10, 2017

After discovering the body of a man involved with creating artificial intelligence bots, the team must figure out if the victim's own artificial intelligent bot was programmed to kill him.
Director: Ian Toynton
Writer: Hilary Weisman Graham
Guest stars: Ryan O'Neal, Carla Gallo, Doug Budin, Melanie Paxson, Paul Bartholomew, Aasha Davis, Max Adler, Jed Rees, Justin Welborn, Dana Woods, Patrick Gallagher, Sunnie Pelant, Ajani Wrighster
3
The New Tricks in the Old Dogs
45 min | Jan 17, 2017

When the body of an old man is found inside an acid dump site, Booth, Brennan and the squints find themselves deep in retirement home drama.
Director: David Grossman
Writer: Ted Peterson
Guest stars: Pej Vahdat, Jack Plotnick, Megan Suri, Cade Canon Ball, Cyrus Arnold, Kurt Scholler, Maxine Weldon, June Squibb, Edward Asner, Isaac C. Singleton Jr., Hal Holbrook
4
The Price for the Past
45 min | Jan 24, 2017

The team investigates the murder of someone from Booth and Brennan's past. Meanwhile, Aubrey faces a moral dilemma of his own when he discovers his dad is back in the picture.
Director: Randy Zisk
Writer: Jonathan Collier
Guest stars: Patricia Belcher, Laura Spencer, Blake Berris, Elizabeth Tobias, Carter Hastings, John Bishop, Jay Glazer, Michael James Lazar, La Monde Byrd, Guy Boyd, Julie Stewart-Binks
5
The Tutor in the Tussle
45 min | Jan 31, 2017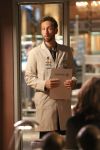 When a tutor of privileged students turns up dead, the team sorts through all the possible perpetrators, from disgruntled parents to the tutor's roommate with a criminal record. Meanwhile, Bones is frustrated with the voice of her audio book and tries to prove that she can record it herself.
Director: Dwight Little
Writer: Eric Randall
Guest stars: Joel David Moore, Sara Rue, Guy Boyd, Rafi Gavron, Marsha Thomason, Haley Tju, Kalon Atkins, Julie Claire, Justin Castor, Jaleel White, Mike Erwin, Fred Cross, Alexie Gilmore
6
The Flaw in the Saw
45 min | Feb 07, 2017

The dismembered body of successful golfer-turned-lumberjack Phyllis Paul brings the squints to the Lumber Sports Regional Championships. At this competition, Booth and Brennan discover numerous secrets that could have resulted in Phyllis' murder, including an affair with a married rival. Meanwhile, Hodgins secretly analyzes the bacteria on the bone of a prior victim that he believes will exonerate the murderer, Zack Addy.
Director: Denise Di Novi
Writer: Yael Zinkow
Guest stars: Ignacio Serricchio
7
The Scare in the Score
45 min | Feb 14, 2017

When a series of corpses with ties to Booth's former Army unit appear around D.C., Booth must dive into his past to find the killer before the killer finds Booth. Meanwhile, Brennan's father, Max, hides a serious medical procedure from Brennan, leaving her to grapple with her father's trust and mortality, as well as her family being in danger.
Director: Randy Zisk
Writer: Joe Hortua
Guest stars: Ryan O'Neal, Pej Vahdat, Patricia Belcher, Gerardo Celasco, Brittany Shaw Johns, Eugene Alper, Jennae Hoving, Charles Carpenter, Brigitte Valdez, Jessica L. Fisher, Derek Ray Siefert, Jeremy Denzlinger, Sunnie Pelant, Michael Johnson, Zachary Sale, Nancy Bellany
8
The Grief and the Girl
45 min | Feb 21, 2017

A recent loss creates a rift between Booth and Brennan, as they deal with their grief in different ways. Meanwhile, an old flame from Brennan's past comes to visit.
Director: Anton Cropper
Writer: Karine Rosenthal
Guest stars: Eugene Byrd, Eddie McClintock, Miranda Frigon, Lindsey Haun, Dale Raoul, Tom Degnan, A Leslie Kies, Greg Evigan, Wolfgang Bodison, Wylie Small
9
The Steal in the Wheels
45 min | Mar 07, 2017

When a young man dies in a horrendous hay baler accident, Booth, Brennan and Aubrey slap on trashy disguises and go undercover at a rowdy demolition derby competition to investigate the case. Meanwhile, Dr. Gordon Wyatt returns and assists Hodgins and Cam when the ongoing Gormogon case hits a dead end.
Director: Robert Reed Altman
Writer: Hilary Weisman Graham, Ted Peterson
Guest stars: Stephen Fry, Ignacio Serricchio, Christina Carlisi, John Philbin, Erin Conner, Joe Ochman, Jaime Bergman, Ronnie Gene Blevins, Chris Ferraro, Peter Joseph Ferraro
10
The Radioactive Panthers in the Party
45 min | Mar 14, 2017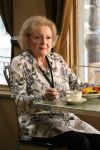 When the burning, bruised body of an aspiring writer/director crash-lands onto a passing car, the team investigates a series of odd locations and characters that are connected to his film. Meanwhile, Bones seeks guidance from Dr. Mayer on the meaning of passion in the work place and Booth allows Aubrey to take the reins on their current case.
Director: Michael Lange
Writer: Keith Foglesong
Guest stars: Betty White
11
The Day in the Life
45 min | Mar 21, 2017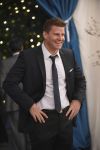 In the series' penultimate episode, each leading character's final story begins to unfold. Brennan testifies for Zach in trial, Angela reveals some big news, while Aubrey and Jessica come to terms about their future together. All the while, the team discovers Kovac has escaped, leaving Booth in a race against the clock to protect himself and those closest to him from what may be Kovac's most dangerous plan yet.
Director: Ian Toynton
Writer: Yael Zinkow, Eric Randall
Guest stars: Cyndi Lauper
12
The End in the End
45 min | Mar 27, 2017

SERIES FINALE
Director: David Boreanaz
Writer: Michael Peterson, Karine Rosenthal, Stephen Nathan, Jonathan Collier
Guest stars: Patricia Belcher, Pej Vahdat, Eugene Byrd, Carla Gallo, Michael Grant Terry, Sara Rue, Laura Spencer, Gerard Celasco, Brit Shaw, Sunnie Pelant, Guiseppe Scoleri, David T. Boreanaz, Blaine Holtkamp
---
Editions
| Barcode | Format | Region | Released | Edition |
| --- | --- | --- | --- | --- |
| 6009707517990 | | | | |
| 024543299073 | | 1 | Jun 13, 2017 | |
| 02454329908050 | | 1 | Jun 27, 2017 | |
| 5039036080293 | | 2 | Jun 19, 2017 | |
| 8712626098218 | | 2 | Jul 11, 2017 | |
| 9321337175256 | | 4 | | |
| 024543299080 | | | | |
| 024543456636 | | | | |
| 7340112736439 | | | | |
| 8420266008305 | | | | |
| 8712626081326 | | | | |
---
---