Chesapeake Shores
Chesapeake Shores: Season 1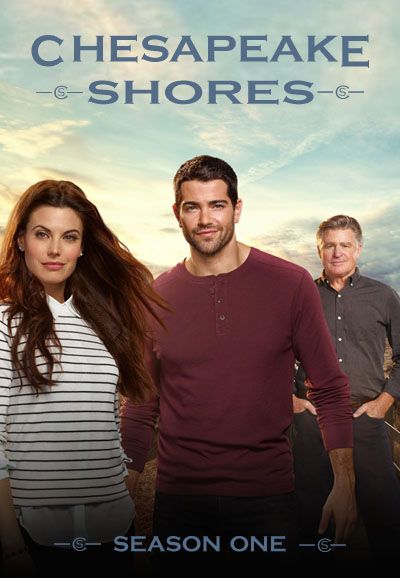 ---
2016
Drama, Family, Romance
English | Color
Abby O'Brien Winters returns to her hometown of Chesapeake Shores, Maryland, after receiving a panicked phone call from her younger sister Jess, who has renovated the Inn at Eagle Point. Abby's demanding career, divorce and young twin daughters, has kept her busy to even think about the town her father built. Saving her sister's inn from foreclosure means dealing not only with her fractured family but also with Trace Riley, the man she left ten years ago. He initially is an obstacle but becomes an unexpected ally and a second chance at finding love
---
---
1
Pilot
45 min | Aug 13, 2016
Abby returns to her hometown after hearing troubling news about the family inn facing foreclosure.
2
Home to Roost (1)
45 min | Aug 20, 2016
Abby considers leaving her Wall Street job and has an unforeseen showdown with her ex. Meanwhile, Trace has trouble explaining why he left Nashville and Jess wants to open a new business on her own.
3
Home to Roost (2)
45 min | Aug 27, 2016
Abby decides to stay in Chesapeake Shores and fight for custody of her daughters. Trace deals with troubling news concerning his past in Nashville. Mick suggests that Bree remain in town in order to get over her writer's block.
4
We're Not Losing a Son...
45 min | Sep 03, 2016
As Abby settles in and starts her job at her firm's Baltimore office, she wonders if she can remain just friends with Trace.
5
We're Gaining a Daughter
45 min | Sep 10, 2016
As Kevin remains missing, Mick, Nell and the rest of the O'Brien family nervously wait for more news; Abby goes to New York to fight for custody of her daughters; Trace continues to hide from his past, but a surprising new idea may have him returning to his music dream after all.
6
Georgia on My Mind
45 min | Sep 17, 2016
Kevin's fiancée arrives in town, surprising the O'Briens; Abby gets tangled in a fraud investigations; Trace receives bad news about the water-house property he covets.
7
Second Chances
45 min | Sep 24, 2016
Trace makes a confession regarding why he left Nashville. Meanwhile, Megan confronts Mick about past mistakes responsible for pushing her away; and Abby learns the truth about the fraud investigation from a surprising source.
8
Deals Undone
45 min | Oct 01, 2016
As Mick nervously faces a failing business deal, Abby is subpoenaed in the investigation against Wes, and Connor comes up with a plan to prove her innocence. Kevin recovers from his fall at home while struggling to define his future with Georgia, before Jess opens up about a devastating event that could help them understand each other. And Trace learns the warehouse property is still in reach, but his long-held anger toward his own father could prevent him from finally realizing his dream.
9
Exes Mark the Spot
45 min | Oct 08, 2016
Abby and Trace seem finally ready to move forward; Jess, David and Bree attempt to untangle their complicated love triangle; an emergency phone call puts Trace in trouble with the law.
---
Editions
| Barcode | Format | Region | Released | Edition |
| --- | --- | --- | --- | --- |
| 767685154137 | | 1 | Aug 01, 2017 | |
---
---