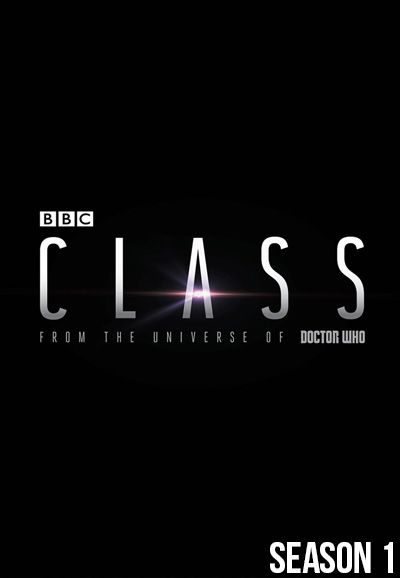 ---
BBC (2016)
Drama, Science Fiction, Romance, Action
USA | English | Color | 6h 6min
The sixth formers of Coal Hill School all have their own secrets and wants. They have to deal with the stresses of everyday life, including friends, parents, school work, sex, and sorrow, and also the horrors that come from time travel. The Doctor and his time-travelling have made the walls of space and time stretch thin, and monsters beyond imagining are planning to break through and wreak havoc upon the Earth.
---
---
1
For Tonight We Might Die
45 min | Sep 30, 2016
It's a new term at Coal Hill Academy, and students are preparing for their Autumn Prom. But when the school comes under attack, four alienated students must form an unlikely alliance to defeat them. And this incursion is only the beginning… Charlie (Greg Austin), April (Sophie Hopkins), Ram (Fady Elsayed) and Tanya (Vivian Oparah), assisted by their physics teacher Miss Quill (Katherine Kelly), are charged with a great responsibility by the mysterious alien known as the Doctor (Peter Capaldi): guard against the creatures of nightmare that want nothing more than to find a way through to Earth and take it for their own.
Director: Ed Bazalgette
Writer: Steven Moffat, Patrick Ness
Guest stars: Peter Capaldi
2
The Coach with the Dragon Tattoo
45 min | Oct 21, 2016
Following the tragic events at the Prom, a devastated Ram isolates himself from the other three as he struggles with his new reality. Desperate to hold himself together on the football pitch, when he thinks he witnesses someone getting skinned alive he's convinced he's cracking up. But when Tanya, Charlie and April are all confronted with the same thing: a horrific, monstrous, skin-peeling dragon, they know that they're under attack. The gang must pull together to fight against the monster, and try to keep Coal Hill safe.
Director: Ed Bazalgette
Writer: Patrick Ness
3
Nightvisiting
45 min | Nov 29, 2016
London is infiltrated by an eerie alien with the ability to morph into the shape of lost loved ones. Tanya has an unexpected visitor come to her window in the dead of night - and she's not the only one, as Ram and Miss Quill face their own startling visitors. Confronted with these emotional encounters, the team must overcome the persuasion of this strange new threat, and battle through the streets to stop Tanya from being lost forever.
Director: Ed Bazalgette
Writer: Patrick Ness
4
Co-Owner of a Lonely Heart
45 min | Nov 05, 2016
April starts to feel effects of sharing her heart with Corakinus, and his attempts to sever the attachment only make it stronger. When April's estranged father makes a startling appearance she confronts him with Shadow Kin force, manifesting traits of the Shadow Kin leader. Frightened by this extraordinary new-found power, April seeks comfort in Ram, and vows to reclaim her heart as her own. Meanwhile, something strange is happening to the others - London is slowly being infested with unusual, sinister flower petals.
Director: Philippa Langdale
Writer: Patrick Ness
5
Brave-ish Heart
45 min | Nov 12, 2016
Battling through the Shadow Kin realm, April knows that there is no going back: she has to defeat Corakinus.
Director: Philippa Langdale
Writer: Patrick Ness
6
Detained
45 min | Nov 19, 2016
The whole gang is thrown into detention by Miss Quill. Locked in her classroom, they are terrified when an explosion propels them out of space and time: trapped, claustrophobic and floating in blackness with no way of escape. Although a mysterious asteroid fragment may be their key to freedom, it forces the gang to confess their deepest, darkest secrets to one another. As ugly truths come out, fractures start to appear in the friendship group.And then they make a chilling discovery. They're not alone. There's somebody in there with them.
Director: Wayne Yip
Writer: Patrick Ness
7
The Metaphysical Engine, or What Quill Did
45 min | Nov 26, 2016
With the gang trapped in detention and out of the way, Miss Quill accepts Dorothea's astonishing offer: to help remove the Arn from her head, and to reclaim her freedom. Alongside Ballon, an imprisoned shape-shifter, Miss Quill travels in a metaphysical engine and is taken to impossible, extraordinary and dangerous worlds, collecting materials in preparation for her life-changing procedure. After an emotional encounter with her surgeon and a nearly-fatal operation, Miss Quill must find a way to return to Earth: transformed and ready for war.
Director: Wayne Yip
Writer: Patrick Ness
8
The Lost
45 min | Dec 03, 2016
Facing an impossible choice, our heroes must use all they've learnt to save Earth. But how far are they prepared to go? And will they have to pay a price? Unable to recover from the truths they have faced, the gang has splintered. Liberated from enslavement, Quill prepares to take her revenge. But they must reunite when the Shadow Kin return, raging a ruthless, unrelenting war. Resolute to claim April's heart and Charlie's weapon, Corakinus threatens to kill their families until he has what he desires – and the friends must fight to prevent him. This time, not everyone will make it out alive.
Director: Julian Holmes
Writer: Patrick Ness
---
Editions
| Barcode | Format | Region | Released | Edition |
| --- | --- | --- | --- | --- |
| 9398700001856 | | 4 | Feb 01, 2017 | 2 Disk DVD |
| 883929543458 | | A | Jul 11, 2017 | |
| 5051561003813 | | B | | |
| 9398700001863 | | B | Feb 01, 2017 | |
| 883929543465 | | 1 | Jul 11, 2017 | |
| 5051561041662 | | 2, 4 | | |
---
---