Code Of A Killer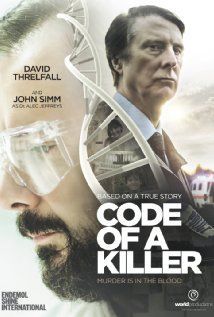 ---
World Productions (2015)
Drama, Crime
UK | English | Color | 2h 10min
Code of a Killer is based on the extraordinary true story of Alec Jeffreys' discovery of DNA fingerprinting and its first use by Detective Chief Superintendent David Baker in catching a double murderer.

The drama focuses on how Jeffreys' science and Baker's investigative vision created the single biggest leap in the history of criminal investigation.
---
---
Director
James Strong
Writer
Michael Crompton
Producer
Priscilla Parish
Photography
Matt Gray
Musician
Glen Gregory
---
1
Episode 1
90 min | Apr 05, 2015
In 1983, in a small village outside Leicester, 15-year-old Lynda Mann is found by a footpath, raped and strangled to death. A year on, after an exhaustive but fruitless search for the killer, Detective Chief Superintendent David Baker is forced to scale down the investigation. Meanwhile, just a few miles up the road at the University of Leicester, scientist Dr Alec Jeffreys invents a remarkable technique to read DNA – the unique genetic fingerprint of every individual – something never previously achieved despite decades of research across the globe. Summer 1986, and 15-year-old Dawn Ashworth goes missing – last seen just a hundred yards from where Lynda's body was discovered. Dawn's body is found two days later, she has been strangled and hidden in undergrowth near a footpath shortcut. Reading about Jeffreys' work in a local paper, Baker approaches him at the university – perhaps the DNA test can prove the teenagers involvement in Lynda's death?
Director: James Strong
Writer: Michael Crompton
Guest stars: Michael Ajao, Sonia Aldeaga, Lily Armitage
2
Episode 2
90 min | Apr 12, 2015
With plenty of publicity, the local teenager is released and the world is introduced to DNA fingerprinting for the first time. In the villages of Narborough and Enderby there is a complete sense of fear that a murderer is living amongst them.
Director: James Strong
Writer: Michael Crompton
Guest stars: Freddie A'Brassard, Lasco Atkins, Dorothy Atkinson
---
Editions
| Barcode | Format | Region | Released | Edition |
| --- | --- | --- | --- | --- |
| 054961258598 | | 1 | May 30, 2017 | |
| 5060352301816 | | 2 | Apr 20, 2015 | |
---
---