Columbo
Columbo: Season 8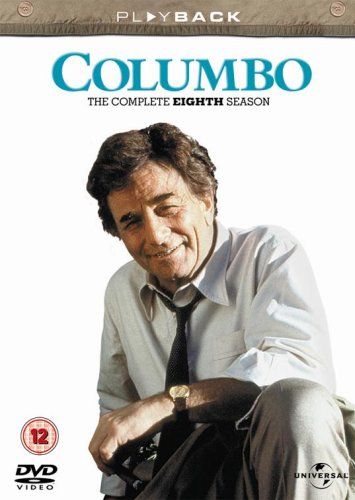 ---
NBC Universal Television (1989)
Drama, Crime
USA | English | Color | 10h 6min
Many criminals made the mistake of underestimating Lieutenant Columbo, a homicide investigator with a crumpled trench-coat and a beat-up car, who certainly acted as an incompetent bumbler.

But he was so polite to every suspect, and he talked so much about his wife (who we never got to see on any episode, but who many believe later had her own show, starring Kate Mulgrew, later of Star Trek: Voyager fame) that he lulled even the shrewdest murderer into a false sense of security.

And although the audience had witnessed the murder in the beginning of each episode, it was still a surprise to see what mistakes the killers had made during the seemingly perfect murder.
---
---
Director
Daryl Duke
Writer
Richard Levinson
Producer
Peter Falk
Photography
Harry L. Wolf
Musician
Dick De Benedictis
---
1
Columbo Goes to the Guillotine
120 min | Feb 06, 1989

Lt. Columbo delves into the world of magic, ESP and slight of hand as he investigates the death of a magician, and there appears to be a tie to a prodigal psychic supported by a government founded institute on parapsychology.
Director: Leo Penn
Writer: William Read Woodfield
Guest stars: Anthony Andrews, Karen Austin, James Greene, Alan Fudge, Dana Andersen, Robert Costanzo, Anthony Zerbe, Michael Bacall, Charles Howerton, Milt Kogan, Tony Amendola, Rob Garrison, Frank Simons, Lenny Hicks, Ben Yudell, Nick DeMauro, Peter Noel Duhamel, Steve Zettler
2
Murder, Smoke and Shadows
120 min | Feb 27, 1989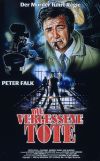 An egocentric film director resorts to his mastery of special effects to murder a vengeful friend who discovers the director's role in the movie stunt death of the friend's sister years before.
Director: James Frawley
Writer: Richard Alan Simmons
Guest stars: Fisher Stevens, Molly Hagan, Nan Martin, Jeff Perry, Steven Hill, Jerome Guardino, Elizabeth Ruscio, Al Pugliese, Time Winters, Gayle Harbor, Stewart J. Zully, Avner Garbi, Meg James, Lisa Barnes
3
Sex and the Married Detective
120 min | Apr 02, 1989

A sex therapist catches her boyfriend with another woman when he thinks she is out of town. She then disguises herself and manages to kill him while in disguise, not realizing that a potential suitor saw her enter the bathroom as a dark-haired woman and exit as a blonde.
Director: James Frawley
Writer: Jerry Ludwig
Guest stars: Lindsay Crouse, Julia Montgomery, Peter Jurasik, Ken Lerner, Marge Redmond, Stephen Macht, Dave Florek, Harry Johnson, Pierrino Mascarino, Stewart J. Zully, Leeza Vinnichenko, Susan Gibney, Peter Wise, Michele Lamar Richards
4
Grand Deceptions
120 min | Apr 30, 1989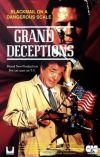 Frank Brailie runs a private military foundation for wanabe soldiers owned by the wheelchair bound General Padget. The General has become suspicious of Frank as a great deal of money seems to be going to a Special Projects Fund. The General tells a close colleague to investigate Frank and the Special Projects Fund. Instead of reporting his fraudulent findings back to the General, he decides to blackmail Frank for some of the money, Frank agrees and starts to plan his murder.
Director: Sam Wanamaker
Writer: Sy Salkowitz
Guest stars: Robert Foxworth, Andy Romano, Janet Eilber, Stephen Elliott, Michael McManus, James Lashly, Lynn Clark, Bennett Liss, Lee Arenberg, John William Gibson, Stephen Quadros, Milt Kogan, Christopher Titus, Rick Marzan
---
Editions
| Barcode | Format | Region | Released | Edition |
| --- | --- | --- | --- | --- |
| 5050582541816 | | 1 | Feb 14, 2008 | |
| 5050582537482 | | 1, 2 | Mar 31, 2008 | |
---
---