Delicious: Season 2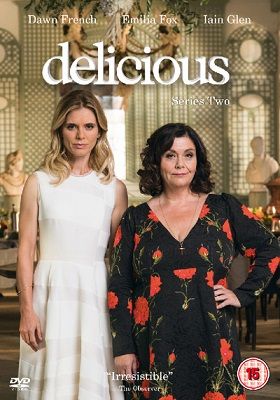 Sky (2016)
Comedy, Drama
UK | English | Color | 3h
Gina was once married to Leo Vincent, a successful entrepreneur, chef and hotel owner in Cornwall. Leo owes much of his success to Gina's exceptional cooking, but since leaving her for the glamorous Sam, his business has continued to thrive. When Sam has suspicions that Leo is having an affair she confides in Gina, confident that she'll recognise the signs. Only to later discover that it's Gina herself who is the 'other woman'. The secrets and scandals that spill out are proof that sleeping with another woman's husband is never a good idea - even if he was your husband first. As Sam and Gina try to fix their broken families, will a friendship rise from the ashes of betrayal or will they tear each other apart?
---
---
Director
John Hardwick
Writer
Dan Sefton
Producer
Morenike Williams
Photography
Toby Moore
Musician
Rob Lane
---
1
Episode 1
45 min | Dec 29, 2017

Business is booming at the Penrose a year after Leo's death, but there is trouble in store for the two women running things. Gina is left reeling when two men from her past reappear - one welcome, one not at all - while a frustrated Sam decides to show initiative personally and professionally, with potentially disastrous consequences.
2
Episode 2
45 min | Jan 05, 2018

A vengeful Gina sets out to give Sam a 40th birthday she will never forget. But Sam is not the only one in for a surprise. Drama, starring Dawn French and Emilia Fox.
3
Episode 3
45 min | Jan 12, 2018

Everyone gathers for a feast to mark the first anniversary of Leo's death, but passions soon boil over. A member of staff reveals a long-kept secret that shocks Gina to the core.
4
Episode 4
45 min | Jan 19, 2018

Sam and Gina tell the family the truth about Adam, Michael and Teresa confront how they feel about each other and Gina embraces a future with James.
---
Editions
| Barcode | Format | Region | Released | Edition |
| --- | --- | --- | --- | --- |
| 9349055003705 | | | | |
| 054961259793 | | 1 | Jul 03, 2018 | |
| 5036193034497 | | 2 | Feb 05, 2018 | |
---
---