Divorce: Season 1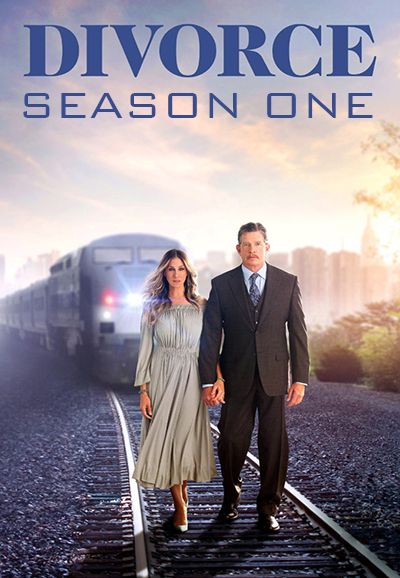 ---
---
Plot
Sarah Jessica Parker returns to HBO in the new comedy series, Divorce. Parker stars as Frances, a woman who suddenly begins to reassess her life and her marriage, and finds that making a clean break and a fresh start is harder than she thought.
Episodes
Episode 1: Pilot
25 min Oct 09, 2016

Frances and Robert — a middle-aged couple in the suburbs of New York City — try to figure out if their marriage is worth saving after a shocking event at their friend Diane's 50th birthday party makes them take a hard look at their own lives.
Director: Jesse Peretz
Writer: Sharon Horgan

Episode 2: Next Day
25 min Oct 16, 2016

Frances rushes to intercept Robert before he tells the kids that she's divorcing him. Everyone gathers at the hospital to support Diane as she waits for news on Nick's condition. In the midst of the chaos, Frances considers finally signing a lease to open her long-planned art gallery.
Director: Jesse Peretz
Writer: Sharon Horgan, Paul Simms

Episode 3: Counseling
25 min Oct 23, 2016

Robert and Frances attend couples therapy in an effort to see if their marriage is salvageable. Frances gets advice from Dallas, while Robert vents at work. At home, tensions mount as Frances and Robert try to maintain a facade of normalcy for the children. Frances arrives at an epiphany.
Director: Jesse Peretz
Writer: Sharon Horgan, Paul Simms

Episode 4: Mediation
25 min Oct 30, 2016

In hopes of keeping their split amicable, Frances and Robert meet with a mediator. Frances confides in a co-worker, and Robert gets surprising financial news.
Director: Ben Taylor
Writer: Patricia Breen

Episode 5: Gustav
25 min Nov 06, 2016

Frances discovers that Robert has hired a lawyer, and responds in kind. Frances looks to connect with an influential artist. Robert pitches Nick a can't-miss investment opportunity.
Episode 6: Christmas
25 min Nov 13, 2016

Frances and Robert try to set their differences aside and make their annual Christmas trip to her parents' house with the kids.
Episode 7: Weekend Plans
25 min Nov 20, 2016

Frances discovers that Robert has misled her about their financial situation. Robert tries to re-enter the "dating" pool.
Episode 8: Church
25 min Nov 27, 2016

Frances pursues a new job, and is troubled that Robert suddenly seems so happy, despite the divorce.
Episode 9: Another Party
25 min Dec 04, 2016

Frances takes issue with a lawyer's insinuations of negligence; Dallas makes a connection at Diane and Nick's latest party.
Episode 10: Detente
25 min Dec 11, 2016

Tensions ease between Frances and Robert, but a move by Frances' new lawyer sends Robert on a vengeful path. (season finale)
---
Editions
| Barcode | Format | Region | Release | Edition |
| --- | --- | --- | --- | --- |
| 883929579297 | Blu-ray Disc | 1 | 2017-05-09 | |
| 5051892206006 | Blu-ray Disc | | | |
| 883929579303 | DVD | 1 | 2017-05-09 | |
| 5051892205894 | DVD | | | |
---