Elizabeth I's Secret Agents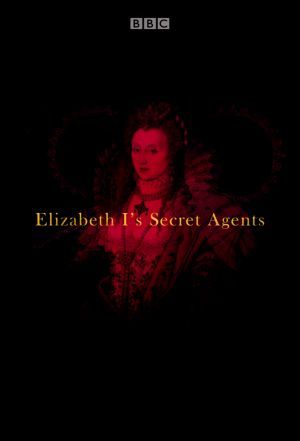 BBC (2017)
Drama, Documentary, History
UK | English | Color | 3h
The secret agents that protected Queen Elizabeth from treason for over 40 years, through the execution of Mary Queen of Scots to the death of Queen Elizabeth, the capture of Catholic fugitive John Gerard and the infamous Gunpowder Plot.
---
---
Director
Julian Jones
Chris Durlacher
Writers
Julian Jones
Producers
Chris Durlacher, Simon Young, David Glover, Bernadette Ross, Mark Raphael

,

Tom McDonald, Peter Badcock, Georgina Stewart, Clare Lucas, Tom Harrad
Photographers
Graham Smith, Gary Clarke, Duane McClunie, Charlie Laing
---
1
Episode 1
60 min | Oct 22, 2017
In this episode, we find England alone - a protestant nation in a largely Catholic Europe. Then, 12 years into Elizabeth's reign, the Pope declares her a heretic, which in the hearts of England's Catholics gives them permission to kill her. Queen Elizabeth looks to her spymaster William Cecil to stop the Catholic assassins getting through. Cecil establishes a huge espionage network - England's first secret service. His spies break Catholic conspiracies at home and abroad.
2
Episode 2
60 min | Oct 30, 2017
Robert Cecil is the son of Elizabeth I's original spymaster. He has been groomed since birth to inherit his father's network but when he finally steps into his father's shoes, the Queen's enemies are stronger than ever and Cecil must also watch his back. The Earl of Essex has established a rival network and is trying to oust Cecil as Elizabeth's spymaster.
3
Episode 3
60 min | Nov 06, 2017
King James of Scotland travels south to take the throne at the invitation of Robert Cecil. Meanwhile, John Gerard, a Catholic priest who has dedicated his life to the destruction of the Protestant state that developed in Elizabeth's England has escaped and made contact with a splinter cell in the Catholic underground containing an extremist called Guy Fawkes who has a plan to blow up Parliament with the King inside. Cecil hears about the gunpowder plot, but is unaware of when and how they will strike and his investigation is hampered, as he's also trying to manage King James who has a wildly ambitious idea of unifying Scotland and England in a new kingdom of Great Britain.
---
Editions
| Barcode | Format | Region | Released | Edition |
| --- | --- | --- | --- | --- |
| 5060352305685 | | 2 | Nov 01, 2018 | |
---
---