Hatsukoi Monster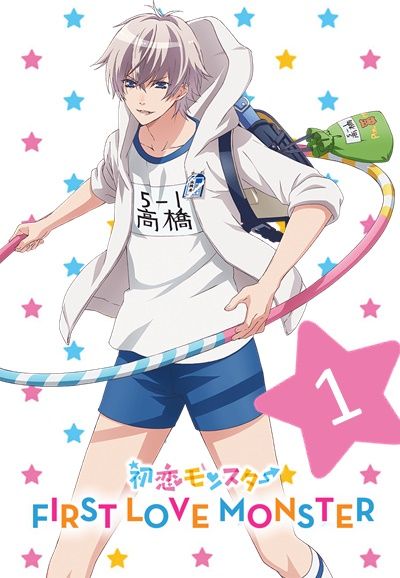 FUNimation (2016)
Animation, Comedy, Anime, Romance
High schooler Kaho Nikaido is having trouble adjusting to her new life in Tokyo. It doesn't get any easier when she is nearly hit by a truck and saved by the handsome Kanade Takahashi! Infatuated with Kanade, she works up the courage to confess. But he warns that if Kaho learns who he is, she won't want him. What could possibly keep her from this stud? Maybe the fact he's a…fifth grader?!
---
---
1
So: I'm in Primary School. What Now?
25 min | Jul 01, 2016

Kaho Nikaido moves to Tokyo for high school when she has a chance encounter with the boy of her dreams. Can she accept him for who he really is?
2
Ah, Kasumi House
25 min | Jul 08, 2016

3
It`s My First
25 min | Jul 15, 2016

4
Sought-After Undies
25 min | Jul 22, 2016

5
I Know--To the Bath House!
25 min | Jul 29, 2016

6
Hula-Hoop Hullabaloo
25 min | Aug 05, 2016

7
Sending My Feelings... (To the Bathroom)
25 min | Aug 12, 2016

8
Kanade's Telephone Helpline
25 min | Aug 19, 2016

9
A Hushed and Crabby Love Song
25 min | Aug 26, 2016

10
A Proper Rom-Com For Once
25 min | Sep 02, 2016

11
No Peeking, Kanade's Secret Diary
25 min | Sep 09, 2016

12
Adorable/Abnormable
25 min | Sep 16, 2016

---
Editions
| Barcode | Format | Region | Released | Edition |
| --- | --- | --- | --- | --- |
| 704400014376 | | 1 | Nov 07, 2017 | |
| 704400025716 | | 1 | Oct 30, 2018 | |
---
---