Love, Lies & Records
Love, Lies And Records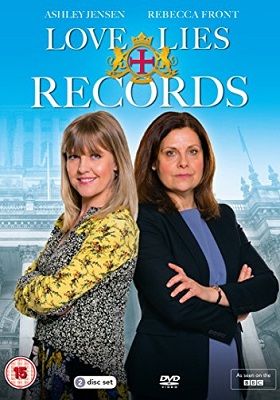 Rollem Productions (2017)
Drama
UK | English | Color | 6h
Registrar Kate Dickinson tries to balance her personal life with the daily dramas of births, deaths and marriages and the impact they have upon her and her staff at the local Registry Office in Leeds.
---
---
Director
Dominic Le Clerc
Writer
Kay Mellor
Producer
Yvonne Francas
Photography
Nick DANCE
Musician
Nick Lloyd-Webber
---
1
Episode 1
60 min | Nov 16, 2017
A disgruntled colleague threatens to expose a secret from Kate's past.
Director: Dominic LeClerc
Writer: Kay Mellor
2
Episode 2
60 min | Nov 23, 2017

Kate is reeling from the discovery that Judy has incriminating footage of her and Rick, and after her spontaneous proposal to Rob, her secret is the last thing she wants out in the open. So in an attempt to save her job and her relationship, she reluctantly steps down from her dream promotion. Her day goes from bad to worse when Rob turns up to say their daughter didn't go to school that morning - making her more suspicious about the messages on Lucy's mobile.
Director: Dominic LeClerc
Writer: Kay Mellor
3
Episode 3
60 min | Nov 30, 2017

With Lucy missing, a panic-stricken Kate and Rob call the police.
Director: Dominic LeClerc
Writer: Kay Mellor
4
Episode 4
60 min | Dec 07, 2017

Kate's horrified to find Judy's sent Rob the CCTV footage. The sham marriage is imminent.
Director: Cilla Ware
Writer: Kay Mellor
5
Episode 5
60 min | Dec 14, 2017

After Rob's surprise proposal, Kate finally has everything she thought she wanted - but in the cold light of morning, she is not so sure. As she struggles to choose between her heart and her head, she is caught off-guard when Rick's partner Olivia turns up to confronts her. But what does she want? As if things could not get any worse, at work she is shocked to discover the real reason Amir and Ramin knew immigration were going to raid the wedding, although she is convinced she can use this information to help Rob get his man. Kay Mellor drama, starring Ashley Jensen and Adrian Bower.
Director: Dominic LeClerc
Writer: Kay Mellor
6
Episode 6
60 min | Dec 21, 2017

Rob discovers the photographs Kate had hidden, and before long a series of secrets and lies come tumbling out between the couple. As Kate is forced to face the reality of her choices, her team at work prepares to set up a sting with immigration to catch Marcia in the act. But with the police back at the register office, she is worried what will happen if Rob and Rick end up in the same room together. Meanwhile, a celebrity wedding is threatened when the bride and groom realise they have forgotten something important. Andrew Flintoff guest stars. Last in the series.
Director: Dominic LeClerc
Writer: Kay Mellor
---
Editions
| Barcode | Format | Region | Released | Edition |
| --- | --- | --- | --- | --- |
| 054961264797 | | 1 | Mar 27, 2018 | |
| 5036193034084 | | 2 | Dec 26, 2017 | |
| 503619303408 | | 2 | Dec 26, 2017 | |
---
---