Sense And Sensibility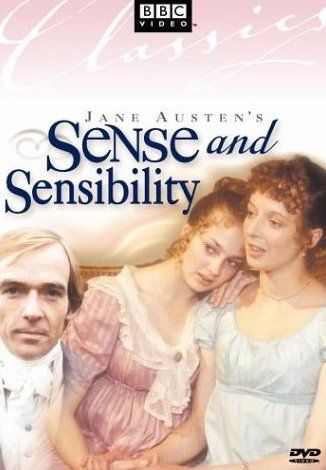 BBC (1981)
Drama
UK | English | Color | 2h 54min
This story is based on the 1811 novel by Jane Austen of self discovery during personal traumatic times. After the death of their father the Dashwoods, a prominent British family, fall on extremely hard times. It is up the Elinor (Irene Richard) and Marianne (Tracey Childs) to find suitable husbands in wealth and social standing within British Society to restore the family fortune. This task is complicated when they are forced out of their estate and take up residence in a country home belonging to a family friend. While dealing with the legal aspects of her father's death Elinor falls in love with Edward Ferrars (Bosco Hogan) who is engaged to Lucy Steele (Julia Chambers), while the flirtatious Marianne pursues John Willoughby (Peter Woodward), a cad and scoundrel, while ignoring the affectionate attentions of Colonel Brandon (Robert Swann). Through it all Marianne and Elinor discover that singularly neither sense nor sensibility is enough, they need both.
---
---
Director
Rodney Bennett
Writer
Jane Austen, Alexander Baron, Denis Constanduros
Producer
Barry Letts
Musician
Dudley Simpson
---
1
Part 1
25 min | Feb 01, 1981
Although the half-brother of Elinor, Marianne, and the younger Margaret promised to care for his half-sisters, his wife convinces him he bears no financial obligation. Mr. And Mrs. John Dashwood take over the residence in Norland, leaving Mrs. Henry Dashwood and her daughters to feel like guests in their own home.
Director: Rodney Bennett
Writer: Alexander Baron (Original Author-Jane Austen)
2
Part 2
25 min | Feb 08, 1981
Marianne cannot understand Elinor's philosophical acceptance of their new lives at Barton Cottage as her own heart is breaking for their beloved house at Norwood.
Director: Rodney Bennett
3
Part 3
25 min | Feb 15, 1981
Just as it seems that Willoughby and Marianne must be about to announce their engagement, he departs for London, leaving her bewildered and desolate.
Director: Rodney Bennett
4
Part 4
25 min | Feb 22, 1981
Elinor has promised to keep the secret of Edward Ferrar's engagement to Lucy Steel. She manages to conceal her unhappiness even from Marianne, who is overjoyed to visit London.
Director: Rodney Bennett
5
Part 5
25 min | Mar 01, 1981
Marianne's heart is doubly broken by a yet more callous rejection by Willoughby. Elinor is to meet Edward's mother.
Director: Rodney Bennett
6
Part 6
25 min | Mar 08, 1981
The sisters are to end their unhappy stay in London. Elinor is now as desolate as Marianne, as the secret of Edward's engagement is out at last and he intends to stand by it.
Director: Rodney Bennett
7
Part 7
25 min | Mar 15, 1981
Marianne is at last out of danger. Elinor has received a visit from the desperately penitent Willoughby.
Director: Rodney Bennett
---
Editions
| Barcode | Format | Region | Released | Edition |
| --- | --- | --- | --- | --- |
| 794051168320 | | 1 | Jun 24, 2004 | |
| 7391772391186 | | 2 | Oct 12, 2005 | |
| 7036988014138 | | 2 | Oct 12, 2005 | |
| 9397810093997 | | 4 | | 1 Disc DVD |
| 5014503160425 | | | | |
| 4260131128318 | | | | |
| 5051561036316 | | | | |
| 8717344729512 | | | | |
| 5706710230045 | | | | |
| 8717344734097 | | | | |
| 9780800141660 | | | | |
| 5014503433222 | | | | |
| 5050582779820 | | | | |
| 4260131122729 | | | | |
| 086162502736 | | | | |
| 5023940450921 | | | | |
| 794051114730 | | | | |
---
---