Shetland
Shetland: Season 4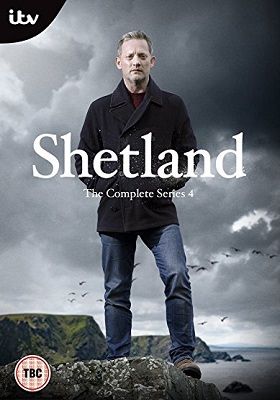 BBC (2013)
Drama, Crime
UK | English | Color | 6h
Set against the stark backdrop of Scotland's rugged coastline, DI Jimmy Perez and his team investigate murders in the small island community of Shetland.
---
---
Director
Lee Haven Jones
Rebecca Gatward
Writer
David Kane, Paul Logue, Louise Ironside, Ann Cleeves
Producer
Kate Bartlett, Gaynor Holmes, Eric Coulter, Clare Kerr, Denise Paul

,

Katy Engels, Njål Lambrechts

Photography
Michael Coulter, Ed Moore
Musician
John Lunn
---
1
Episode 1
60 min | Feb 13, 2018

When Shetlander Thomas Malone has his murder conviction overturned after 23 years, which he's spent behind bars, Perez has to reopen an investigation into the 1994 death of local teenager Lizzie Kilmuir. Later, Perez gets a text from Cassie saying she is unexpectedly flying back to Shetland, so he and Duncan meet her at the airport.
Director: Lee Haven Jones
Writer: David Kane, Ann Cleeves
2
Episode 2
60 min | Feb 20, 2018

The hunt is on for Malone's attacker, Tosh investigates Forst Energy in the search for Sally's killer, and DNA in the Kilmuir case yields a surprising result.
Director: Lee Haven Jones
Writer: Louise Ironside
3
Episode 3
60 min | Feb 27, 2018

Jimmy questions Donna about the shocking DNA results, Alison arrives in Norway in search of Andreas Hagan, and an unexpected twist leads Perez and Tosh into the murky world of the Norwegian far right.
Director: Lee Haven Jones
Writer: Paul Logue
4
Episode 4
60 min | Mar 06, 2018

Perez and Tosh are warned to stay away from Mathias Soderland by the Norwegian Secret Service, who tell them they're meddling in an operation they don't understand. With Soderland their prime suspect for Sally McColl's murder, Perez and Tosh won't be bullied. However, their investigation is suddenly derailed by a shocking discovery.
Director: Rebecca Gatward
Writer: David Kane
5
Episode 5
60 min | Mar 13, 2018

Following Jo's assault, the team is devastated. While Sandy feels guilty for not protecting her more, Jimmy tries to keep everyone focused, but pressure mounts on him to re-arrest Malone. However, in the absence of evidence, Perez resists. Adding to his stress, DI Cole and DS Jackson from the MIT arrive and begin picking holes in his investigation. Stunned that a search of Malone's farmhouse has not been carried out, Cole and Jackson conduct their own. However, when they arrive, Malone is nowhere to be seen.
Director: Rebecca Gatward
Writer: David Kane
6
Episode 6
60 min | Mar 20, 2018

Troubled by historical DNA evidence results, Jimmy has to face the fact that Duncan may have been involved in Lizzie Kilmuir's murder, and potentially Sally McColl's as well. A shocked Duncan is brought to the station for questioning, hurt that Perez would even think him capable of murder. However, the detective knows Duncan's lying - perhaps not about the murder, but about something else significant. So when Duncan finally admits he had an affair with Donna, it's not long before a bombshell is dropped.
Director: Rebecca Gatward
Writer: David Kane
---
Editions
| Barcode | Format | Region | Released | Edition |
| --- | --- | --- | --- | --- |
| 5037115375933 | | 2 | Mar 26, 2018 | |
| 883929621576 | | | | |
---
---