Silent Witness
Silent Witness: Season 18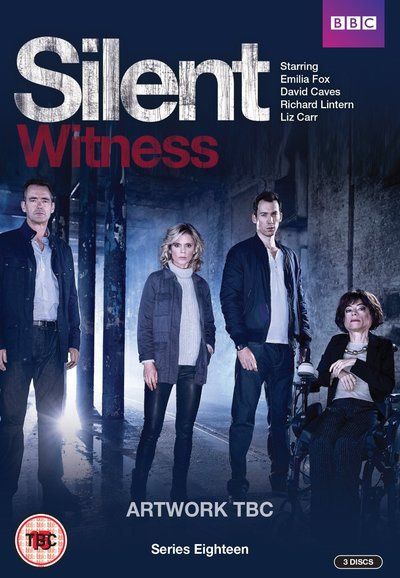 ---
BBC (1996)
Drama, Crime, Mystery
UK | English | Color | 10h
Silent Witness originally followed the work of forensic pathologist Dr. Sam Ryan, played by Amanda Burton. In 2004, Burton left the series and Nikki Alexander, played by Emilia Fox, joined Dr. Leo Dalton (William Gaminara) and Dr. Harry Cunningham (Tom Ward) on the forensic pathology team. The series was created by an ex-police officer, Nigel McCrery.
---
---
Director
David Richards
David Drury
Daniel O'Hara
Marek Losey
Craig Viveiros
Writer
Tom Butterworth, Timothy Prager, Ed Whitmore, Chris Hurford, Graham Michell

,

Matt Arlidge

Producer
Sharon Bloom
Photography
Tim Palmer, James Friend
Musician
Sheridan Tongue
---
1
Sniper's Nest (1)
60 min | Jan 06, 2015

After three people are shot dead at a petrol station, Nikki and Jack attempt to catch the person responsible and stem a public crisis in London. DCI Jane De Freitas's fall out with Chief Supt Robert Drake become the least of her worries.
Director: David Richards
2
Sniper's Nest (2)
60 min | Jan 07, 2015

DCI De Freitas's expertise in victim and killer profiling is used to help narrow down the suspects as she contains her undercurrent of animosity with Drake.
3
Falling Angels (1)
60 min | Jan 12, 2015

Nikki and Jack are called in after a man is run down and killed by a tube train. When a female vicar is then murdered after being followed on the Underground, they need to build a case against her distraught husband.
4
Falling Angels (2)
60 min | Jan 13, 2015

After a young roofer is stalked and killed on his journey home, Nelson and the team manage to identify a suspect on the tube cameras who links the murders.
5
Protection (1)
60 min | Jan 19, 2015

After suspected paedophile Dale Barge is discovered dead in a children's playground, Nikki and Jack are called into investigate.
Director: Daniel O'Hara
6
Protection (2)
60 min | Jan 20, 2015

After Daniel Garvey is discovered dead in his car, Louise is concerned that he may have been killed by his 16-year-old stepson Kevin, who has just left care.
7
Squaring the Circle (1)
60 min | Jan 26, 2015

The nanny of a Russian oligarch ends up being murdered in a botched assassination attempt whilst a bloody shootout also leaves an unknown hitman dead. The team work with DI Sarah Parks to ascertain the identity of the dead would-be assassin.
Director: Marek Losey
8
Squaring the Circle (2)
60 min | Jan 27, 2015

A woman is discovered dead in Maksim Bazhanov's apartment, and after her mother turns out to be a major player in London, pressure is put on DI Parks's investigation.
9
One of Our Own (1)
60 min | Feb 02, 2015

After Sergeant Sam Honeywell is discovered beaten and shot in his burnt-out car in Essex, the police are furious in what is a hugely emotive and political case for them, and DCI Jim Sullivan is determined to track down Honeywell's killer. After a local drug dealer and son of crime boss Dean Fallon seems to have his alibi sewn up, suspicion falls much closer to home.
Director: David Drury
10
One of Our Own (2)
60 min | Feb 03, 2015

---
Editions
| Barcode | Format | Region | Released | Edition |
| --- | --- | --- | --- | --- |
| 8717344757553 | | 1 | 2015 | |
| 883929478682 | | 1 | Apr 04, 2017 | |
| 5051561040368 | | 2, 4 | Mar 30, 2015 | |
---
---