Silicon Valley: Season 3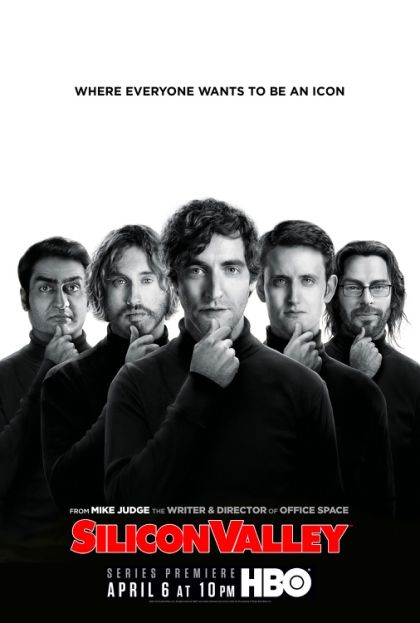 ---
HBO (2014)
Comedy, Drama
In the high-tech gold rush of modern Silicon Valley, the people most qualified to succeed are the least capable of handling success. A comedy partially inspired by Mike Judge's own experiences as a Silicon Valley engineer in the late 1980s.
---
---
1
Founder Friendly
30 min | Apr 23, 2016
TBA
Director: Mike Judge
Writer: Dan O'Keefe
Guest stars: Stephen Tobolowsky
2
Two in the Box
30 min | Apr 30, 2016
The new and improved Pied Piper impresses Dinesh and Gilfoyle, but worries Richard; Jared and Erlich both face housing issues; Gavin suggests a controversial move.
Director: Mike Judge
Writer: Ron Weiner
3
Meinertzhagen's Haversack
30 min | May 07, 2016
Richard searches for a way around Jack; Gilfoyle opens himself up to recruiters; Dinesh draws unwanted attention from a recent purchase.
Director: Charlie McDowell
Writer: Adam Countee
4
Maleant Data Systems Solutions
30 min | May 14, 2016
The Pied Piper guys struggle to phone it in; Erlich faces competition; Monica takes a stand; Gavin makes a decision about Nucleus.
Director: Charlie McDowell
Writer: Donick Cary
5
The Empty Chair
30 min | May 21, 2016
Richard lets his ego get in the way at an interview; Dinesh, Gilfoyle and Jared misplace hardware; Erlich pitches his plans to Big Head.
Director: Eric Appel
Writer: Megan Amram
6
Bachmanity Insanity
30 min | May 28, 2016
Richard's new relationship is threatened by neuroses; Big Head and Erlich's launch party has snags; Dinesh falls for a foreign coworker.
Director: Eric Appel
Writer: Carson Mell
7
To Build a Better Beta
30 min | Jun 04, 2016
A beta version of Pied Piper gets an unexpected reception as Dinesh's lack of friends worries him, but Gilfoyle thinks he's stretching the truth. Meanwhile, Amanda isn't sure she can dole out criticism; a strapped Erlich mulls a big decision; and the Nucleus team tackles a difficult challenge from Gavin.
Director: Jamie Babbit
Writer: John Levenstein
8
Bachman's Earning's Over-Ride
30 min | Jun 11, 2016
Erlich tries to be honest with Richard, who has mixed emotions about their friendship and the future of Pied Piper. Meanwhile, Jared's new company apparel turns heads but fuels yet another clash between Dinesh and Gilfoyle.
Director: Jamie Babbit
Writer: Carrie Kemper
9
Daily Active Users
30 min | Jun 18, 2016
Shocking stats are revealed and prompt Richard to bridge the gap between Pied Piper and its users, but Jared must go to extremes to keep everything intact. Meanwhile, Gavin tries to recapture his former glory by bringing in new talent after discovering secrets about the competition.
Director: Alec Berg
Writer: Clay Tarver
10
The Uptick
30 min | Jun 25, 2016
Pied Piper's future is hazy, but Erlich's industry profile begins to rise, creating a moral dilemma for Richard as Dinesh's new app starts to catch on. Meanwhile, Laurie makes plans for her exit; and Gavin's pompous personality haunts his comeback at Hooli.
Director: Alec Berg
Writer: Alec Berg
---
Editions
| Barcode | Format | Region | Released | Edition |
| --- | --- | --- | --- | --- |
| 883929562657 | | 1 | Apr 11, 2017 | |
| 9398700031464 | | | | |
| 7340112735579 | | | | |
| 883929562664 | | 1 | Apr 11, 2017 | |
| 5051892204279 | | | | |
---
---