Striking Out
Striking Out: Season 2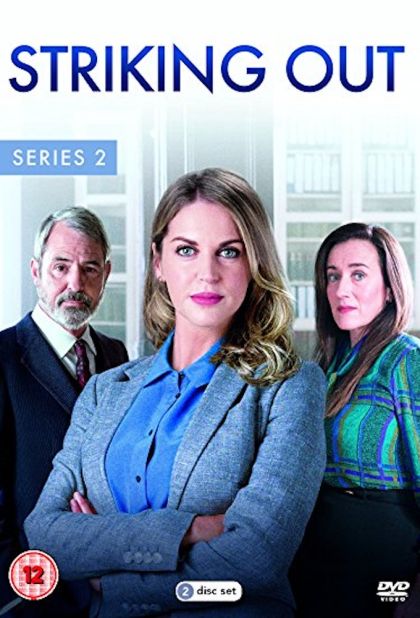 Acorn Media (2017)
Drama
English | Color
Drama series set in the world of Ireland's legal system.

Striking Out follows the tumultuous professional and personal life of Dublin-based solicitor, Tara Rafferty, and her fledgling legal firm. When Tara discovers, on her hen night, that her fiancé and fellow solicitor Eric Dunbar has been cheating on her with a colleague, she breaks up with him, quits her job at the prestigious law firm they worked at together, and sets about making her own way in a new life outside the inner circle of the legal profession. At first unsure how she'll cope, Tara begins to realize she is more than capable of being on her own - both personally and professionally.

---
---
1
Striking Out Extras - New to Series 2
55 min | Jan 05, 2018
Amy Huberman, who plays Tara Rafferty, gives an insight into what the new series of Striking Out has in store for her character, both professionally and personally.
2
Episode 1
55 min | Jan 07, 2018

Tara has to deal with a shed containing evidence going up in flames, Ray being arrested on trumped up charges, and Meg betraying her trust.
3
Episode 2
55 min | Jan 14, 2018

Things intensify as Tara juggles the inquiry while representing a father fighting to gain full custody of his child.
4
Episode 3
55 min | Jan 21, 2018

Tara takes on Eric Dunbar in an unusual case where a former nun petitions to divorce the church.
5
Episode 4
55 min | Jan 28, 2018

Tara and Vincent put pressure on Richard, leading to a confrontation with Eric. Meg acquires some damning evidence, only for the inquiry to be suspended when a complaint is made.
6
Episode 5
55 min | Feb 04, 2018

Tara and Eric represent opposing sides in a messy divorce. Richard and Conrad tell Fitzjames he will have to take the fall when new evidence is brought before the inquiry.
7
Episode 6
55 min | Feb 11, 2018

Vincent seems to have everything he needs to bring the enquiry to a historic conclusion - until he is implicated in a scandal that is leaked to the press. Last in the series.
---
Editions
| Barcode | Format | Region | Released | Edition |
| --- | --- | --- | --- | --- |
| 5036193034619 | | | | |
| 054961266791 | | 1 | Jul 03, 2018 | |
---
---