The Affair: Season 4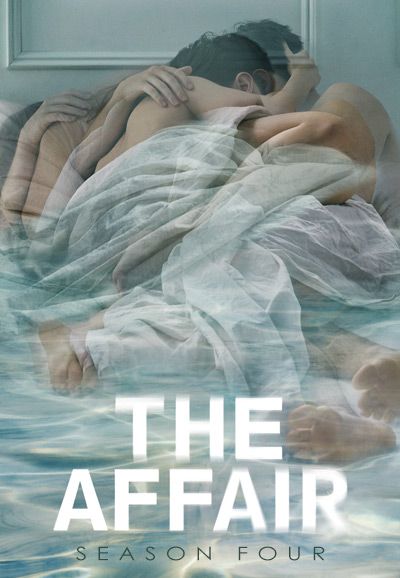 Showtime (2014)
Drama, Mystery
At once deeply observed and intriguingly elusive, The Affair explores the emotional effects of an extramarital relationship. Noah is a New York City schoolteacher and novelist who is happily married, but resents his dependence on his wealthy father-in-law. Alison is a young waitress trying to piece her life and marriage back together in the wake of a tragedy. Set in Montauk at the end of Long Island, the provocative drama unfolds separately from both the male and female perspectives, using the distinct memory biases of both to tell the story.
---
---
Director
Mike Figgis
Colin Bucksey
Jessica Yu
Michael Engler
Rodrigo Garcia
Stacie Passon
Sam Gold
Writer
David Henry Hwang, Hagai Levi, Sarah Treem, Itamar Moses, Sharr White

,

Sarah Sutherland, Katie Robbins, Jaquén Castellanos, Lydia R. Diamond

Producer
David Henry Hwang, Michele Giordano, Hagai Levi, Nicholas Fuentes, Sarah Treem

,

Jessica Rhoades, Sharr White, Debra Lovatelli, Huey M. Park, Susan V. McConnell, Lydia R. Diamond

Photography
Steven Fierberg, Robert McLachlan
Musician
Marcelo Zarvos
---
1
Episode 1
60 min | Jun 16, 2018
Noah struggles to adjust to his new life after moving to Los Angeles to be closer to his kids. He attempts to reach a gifted but troubled student while under the stern eye of the school's principal. Helen finally discovers the source of her anxiety, only to be blindsided by a new catastrophe. Season premiere.
Director: Mike Figgis
Writer: Sharr White
2
Episode 2
60 min | Jun 23, 2018
Cole tries to keep Alison's behavior from ruining an important deal while Luisa's legal status threatens their future. An encounter with a local surfer leads Cole to question if he's the same person he used to be. Alison is saved by a handsome stranger.
Director: Rodrigo Garcia
Writer: Sarah Treem
3
Episode 3
60 min | Jun 30, 2018
Noah's attempt to teach his students a lesson in civil duty spirals out of control. Helen can't handle Vik's decision and goes behind his back, only to find resistance everywhere she turns.
Director: Colin Bucksey
Writer: Katie Robbins
4
Episode 4
60 min | Jul 07, 2018
Alison and Ben dig into her past and begin confronting her fears. Cole's relationship with Alison is jeopardizing his marriage to Luisa.
Director: Rodrigo Garcia
Writer: Sarah Treem
5
Episode 5
60 min | Jul 14, 2018
Vik decides it's time he started living for himself. But is he ready to face the consequences? Cole meets Nan, an old friend of his father's, who sends him on a journey to exorcise the ghosts of his past.
Director: Jessica Yu
Writer: David Henry Hwang, Sharr White
Guest stars: Phoebe Tonkin
6
Episode 6
60 min | Jul 21, 2018
Noah supports Anton in a decision about his future which puts Janelle in a complicated spot with her ex-husband. Alison makes a surprising discovery about her father, and another about Ben that eventually leads her back to Noah.
Director: Stacie Passon
Writer: Sarah Sutherland, Lydia Diamond
7
Episode 7
60 min | Jul 28, 2018
Helen goes to Joshua Tree in search of meaning. Noah and Anton begin an adventure with high hopes until an ominous phone call alters their course.
Director: Colin Bucksey
Writer: Sarah Sutherland, Jaquén Castellanos, Lydia Diamond
8
Episode 8
60 min | Aug 04, 2018
A hopeful epiphany leads Cole on a journey to a horrific discovery. Noah questions his role in tragic events.
Director: Michael Engler
Writer: Itamar Moses, Sharr White
9
Episode 9
60 min | Aug 11, 2018
Ben finally confesses the truth to Alison. But is it too late for their relationship?
Director: Sam Gold
Writer: Sarah Treem
10
Episode 10
60 min | Aug 18, 2018
Noah and Anton visit Yale where Noah encounters an old friend. An immensely difficult day forces Cole and Luisa to reexamine their relationship. Helen gets a new perspective on life.
Director: Rodrigo Garcia
Writer: Sarah Treem, Jaquén Castellanos, Katie Robbins
---
Editions
| Barcode | Format | Region | Released | Edition |
| --- | --- | --- | --- | --- |
| 032429311818 | | 1 | Oct 16, 2018 | |
| 5053083168049 | | 2 | Dec 17, 2018 | |
---
---