Adventure Comics, Vol. 1 #328
The Lad Who Wrecked The Legion! / The Man Who Knew Superboy's Identity!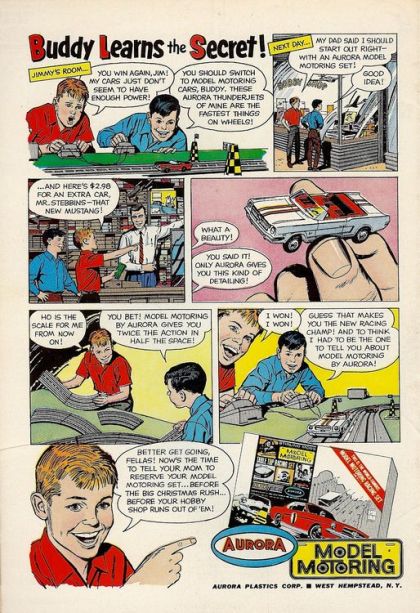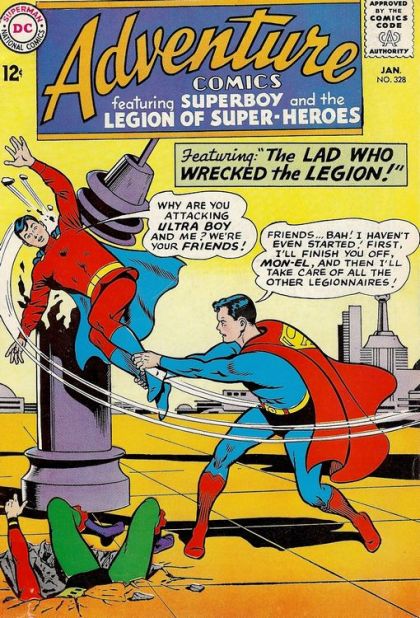 Rel: Nov 25, 1964 - Pub: Jan 1965
Action, Adventure, Science Fiction, Super-Heroes
Silver Age | Color | USA | English
The Legion admits Command Kid (Jeem Rehtu of Preztor), unaware that he is possessed by a demon. The demon is exorcised and Command Kid leaves the Legion to return to Preztor.
---
| | |
| --- | --- |
| Writer | Jerry Siegel |
| Penciller | Curt Swan, Jim Mooney |
| Inker | Jim Mooney, Sy Barry |
| Letterer | David Huffine |
| Cover Penciller | Curt Swan |
| Cover Inker | George Klein |
| Editor | Mort Weisinger |
---
Lana Lang
Martha Kent
Sun Boy (Dirk Morgna)
Element Lad (Jan Arrah)
Mon-El (Lar Gand)
Bouncing Boy (Chuck Taine)
Lightning Lad (Garth Ranzz)
Phantom Girl (Tinya Wazzo)
Shrinking Violet (Salu Digby)
Cosmic Boy (Rokk Krinn)
Ultra Boy (Jo Nah)
Invisible Kid (Lyle Norg)
Star Boy (Thom Kallor)
Triplicate Girl (Luornu Durgo)
Saturn Girl (Imra Ardeen)
Command Kid (Jeem Rehtu)
Superboy (Clark Kent / Kal-EL)
Chief Desmond Wilson
Mask (Jonathan Kent)
Albert Crane
Eric Stanton
---
---