Fantastic Four
Fantastic Four, Vol. 1 #131
Revolt In Paradise!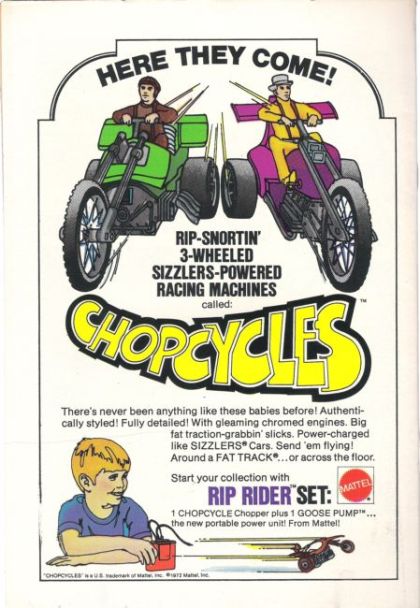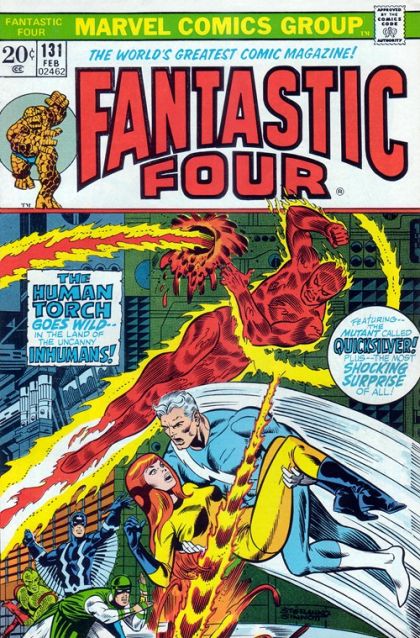 Rel: Nov 21, 1972 - Pub: Feb 1973
Action, Adventure, Super-Heroes
Bronze Age | Color | USA | English
Johnny is shocked to learn that Crystal has also developed feelings for Quicksilver. Before the trio can get that settled, an earthquake strikes and the Alpha Primitives revolt, occupying the attention of all.
---
| | |
| --- | --- |
| Writer | Roy Thomas |
| Penciller | Ross Andru |
| Inker | Joe Sinnott |
| Colorist | Petra Goldberg-Scotese |
| Letterer | Artie Simek |
| Cover Penciller | Jim Steranko |
| Cover Inker | Joe Sinnott |
| Editor | Roy Thomas |
| Editor in Chief | Roy Thomas |
---
Omega the Unknown (Model X3Z)
Triton
Maximus the Mad (Maximus Boltagon)
Alpha Primitives
Lockjaw
Black Bolt (Blackagar Boltagon)
Medusa (Medusalith Amaquelin-Boltagon)
Crystal (Crystalia Amaquelin-Maximoff)
Gorgon (Inhumans) (Gorgon Petragon)
Mr. Fantastic (Reed Richards)
Karnak
Quicksilver (Pietro Django Maximoff)
Human Torch (Jonathan Spencer Lowell 'Johnny' Storm)
Thing (Benjamin Jacob Grimm)
Dominor
PIskas
---
---