Fantastic Four
Fantastic Four, Vol. 1 #132
Omega! The Ultimate Enemy!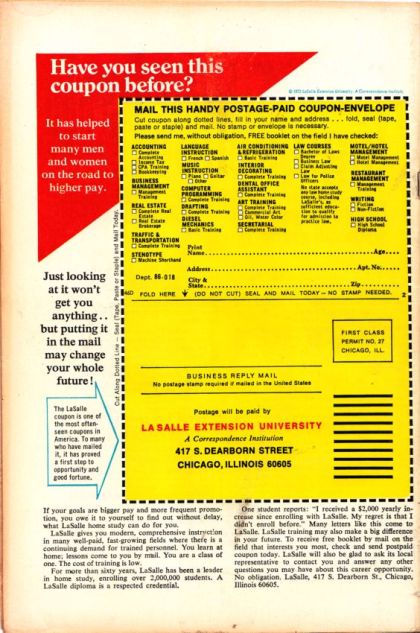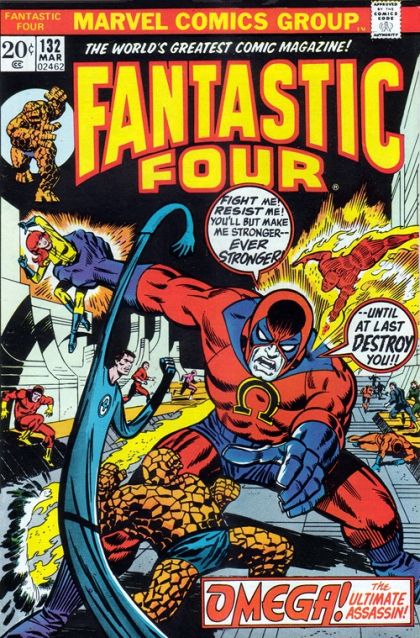 Rel: Dec 19, 1972 - Pub: Mar 1973
Action, Adventure, Super-Heroes
Bronze Age | Color | USA | English
The team band together to face off against Omega, but it's only a matter of time until they realize its true nature and what that really means when it comes to defeating it.
---
| | |
| --- | --- |
| Writer | Roy Thomas |
| Penciller | John Buscema |
| Inker | Joe Sinnott |
| Colorist | Petra Goldberg-Scotese |
| Letterer | John Costanza |
| Cover Penciller | Jim Steranko, Marie Severin |
| Cover Inker | Frank Giacoia |
| Editor | Roy Thomas |
| Editor in Chief | Roy Thomas |
---
Omega the Unknown (Model X3Z)
Triton
Maximus the Mad (Maximus Boltagon)
Alpha Primitives
Lockjaw
Black Bolt (Blackagar Boltagon)
Medusa (Medusalith Amaquelin-Boltagon)
Crystal (Crystalia Amaquelin-Maximoff)
Gorgon (Inhumans) (Gorgon Petragon)
Mr. Fantastic (Reed Richards)
Karnak
Quicksilver (Pietro Django Maximoff)
Human Torch (Jonathan Spencer Lowell 'Johnny' Storm)
Thing (Benjamin Jacob Grimm)
---
---