Star Wars: Darth Vader, Vol. 2 #1M
The Chosen One, Part 1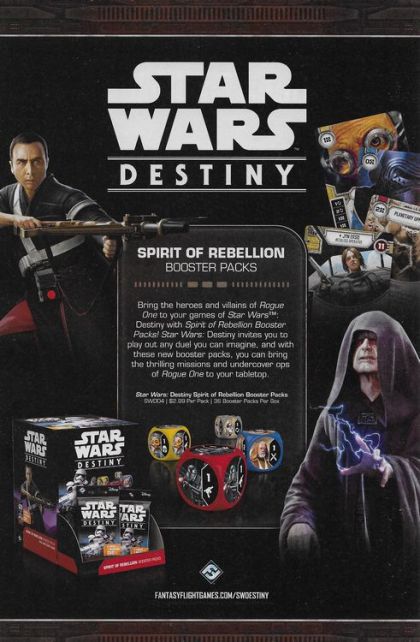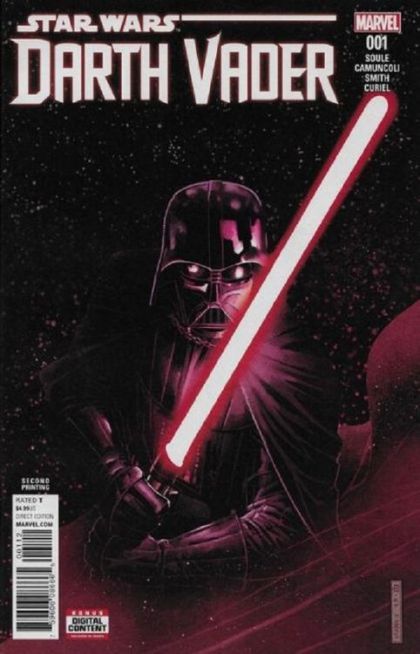 Rel: Jul 26, 2017 - Pub: Sep 2017
Modern Age | Color | USA | English
Jim Cheung 2nd Printing Variant Cover
The Clone Wars are over. The Jedi are defeated. Palpatine has become Emperor, finally in position to bend the galaxy to his will through the power of the Sith.

Jedi Knight Anakin Skywalker has fallen to the dark side of the Force. Swayed by Palpatine's promise to help prevent the death of his pregnant wife Padmé, Skywalker betrayed the Jedi and became the Sith Lord Darth Vader. Defeated by his old friend and former master Obi-Wan Kenobi, Vader was left to die on the volcanic planet Mustafar.

Retrieved by Palpatine, and placed into a suit of cybernetic armor to preserve his life, Vader awakens to learn that his wife has died. Now, for Darth Vader, there is only rage, pain, and the new Galactic Empire….
---
Writer
Chris Eliopoulos, Charles Soule
Artist
Giuseppe Camuncoli, Chris Eliopoulos
Penciller
Giuseppe Camuncoli
Inker
Cam Smith
Colorist
David Curiel, Jordie Bellaire
Letterer
Joe Caramagna
Cover Artist
Jim Cheung
Cover Colorist
Matthew Wilson
Editor
Jordan D. White, C.B. Cebulski

,

Frank Parisi, Heather Antos

Editor in Chief
Axel Alonso
---
Darth Vader (Anakin Skywalker)
Emperor (Sheev Palpatine)
Mas Amedda
Padmé Amidala
---
---