Spider-Man
The Amazing Spider-Man, Vol. 2 #700.5A
Spider-Man and the Human Torch Save the Universe / "What Would Spider-Man Do"?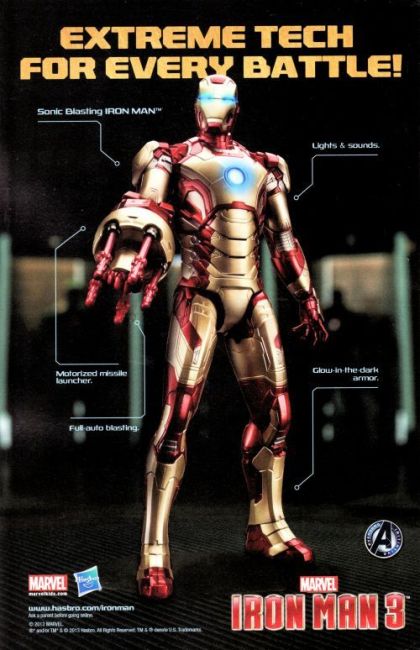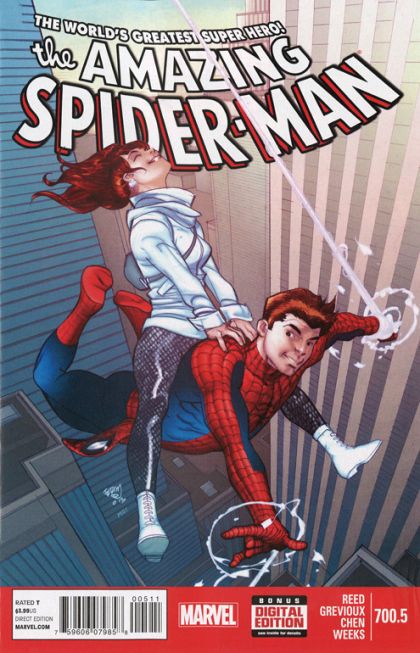 Rel: Dec 18, 2013 - Pub: Feb 2014
Action, Adventure, Super-Heroes
Modern Age | Color | USA | English
Regular Pasqual Ferry Cover
- Peter Parker and Johnny Storm must stop an apocalyptic future by fighting - the Fantastic Four?! By Brian Reed (MS. MARVEL) and Sean Chen (AVENGERS)! - Then, a young child risks his life to save Spider-Man's in the emotional WHAT WOULD SPIDER-MAN DO? By Kevin Grievioux (NEW WARRIORS) and Lee Weeks (AMAZING SPIDER-MAN)!
---
| | |
| --- | --- |
| Writer | Brian Reed, Kevin Grevioux |
| Penciller | Sean Chen, Lee Weeks |
| Inker | Sandu Florea, Sergio Cariello |
| Colorist | Rico Renzi, Chris Sotomayor |
| Letterer | Joe Caramagna |
| Cover Artist | Pascual Ferry |
| Cover Colorist | Morry Hollowell |
| Editor | Stephen Wacker |
| Editor in Chief | Axel Alonso |
---
Spider-Man (Peter Parker)
Invisible Woman (Susan Storm-Richards)
Human Torch (Jonathan 'Johnny' Storm)
Mary Jane Watson
Mr. Fantastic (Reed Richards)
Thing (Benjamin J. Grimm)
---
---